A favorite among dignitaries, stars, and jetsetters, The Savoy boasts a rich and glamorous history. But the five-star luxury hotel on the Northbank of the River Thames is no stranger to tragedy either. In the 1990s, a catastrophic fire in the adjacent Savoy Theatre damaged their mutual entrance. In the midst of flames, the 70-year-old Savoy sign stood strong. Due to the original material choice, the stainless steel sign was effortlessly restored. Today, it proudly continues to welcome guests and curious passers-by in the bustling Covent Garden district.
Hotel of many firsts
Opened in 1889, Britain's first true luxury hotel made history in many ways. It introduced the first private en-suite facilities, electric elevators, air conditioning, and even telephones in bathrooms. In the 1920s, the hotel partnered with Outokumpu's material expertise – at the time marketed under the Staybrite brand by Firth Vickers in England – leading to the first recorded use of stainless steel in architecture.
In 1929, seventeen years after the material's discovery, The Savoy wanted to give its court a timeless boost. The front of the sidewalk canopy was covered with a stainless steel sheet to which a large neon sign bearing the Savoy name was attached. In addition, stainless steel was used on the façade around the hotel entrance. With unparalleled longevity, the canopy needed its first facelift only after a disastrous fire in the neighboring Savoy Theatre seven decades later.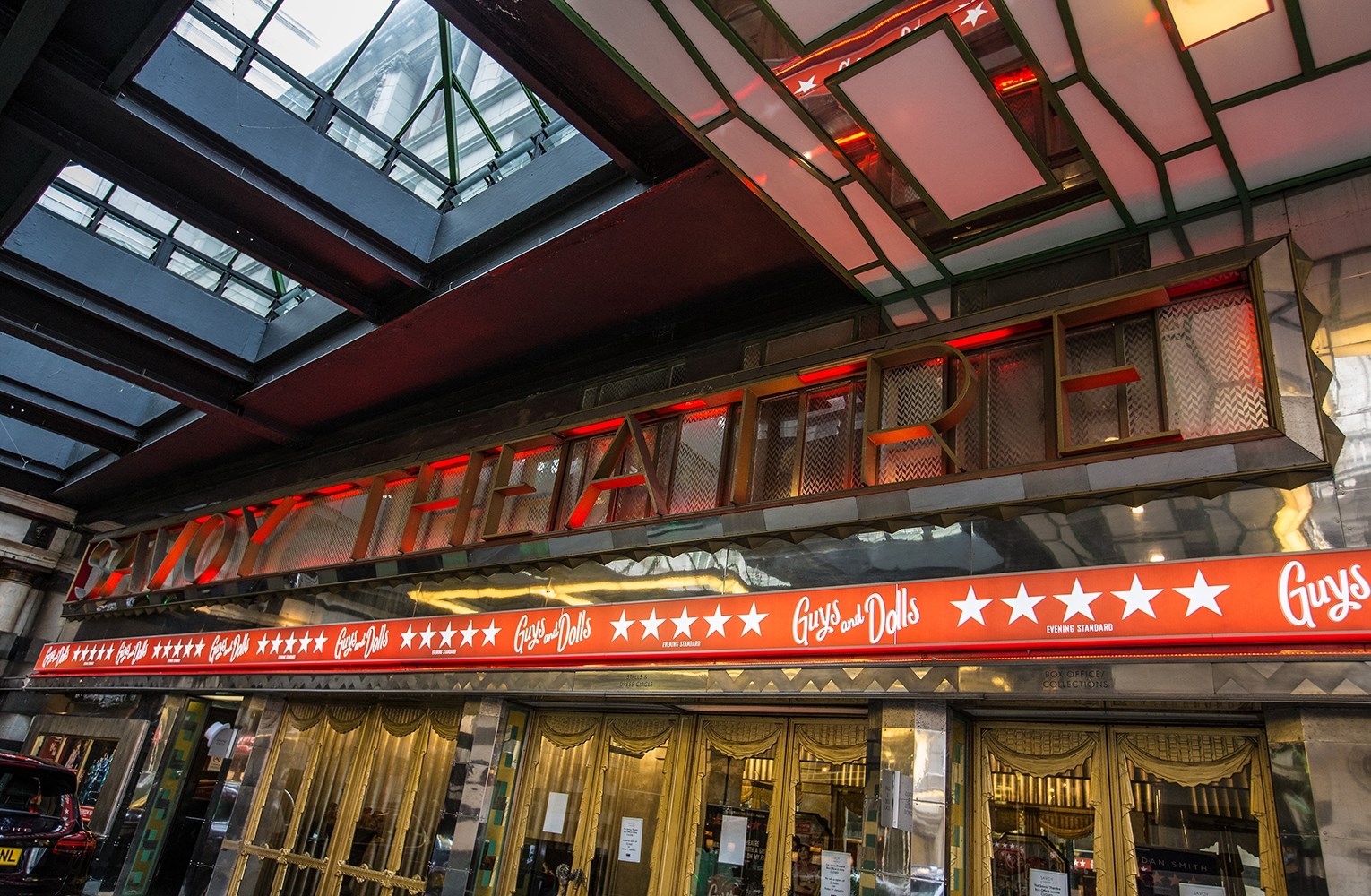 Future-proofing pays off
In February 1990, while the theater was being renovated, a fire broke out in its auditorium at night. Everything but the stage and backstage were completely destroyed. The historic Savoy canopy, which the theater shares with its namesake hotel, also took a toll during the tragedy. By the summer of 1993, the 19th-century theater had been meticulously rebuilt and restored.
A few years later, the 70-year-old entrance canopy was thoroughly cleaned, repaired, and reinstalled – from its second fire. The upgrade, done in 1999, proved to be a painless task, thanks to the long-reaching vision of the architects and engineers in the twenties. The stainless sign and canopy were fully restored to their original condition. Today, the Savoy sign shines brighter than ever, welcoming visitors under its stainless steel wing. Step in, and relish in the glory of old-style glamour.
Sources used: Fairmont, Stainless Steel World Net, arthurlloyd.co.uk