First coil through the new bright annealing line in Krefeld
The first coil was produced at the new bright annealing line in Outokumpu Krefeld, Germany.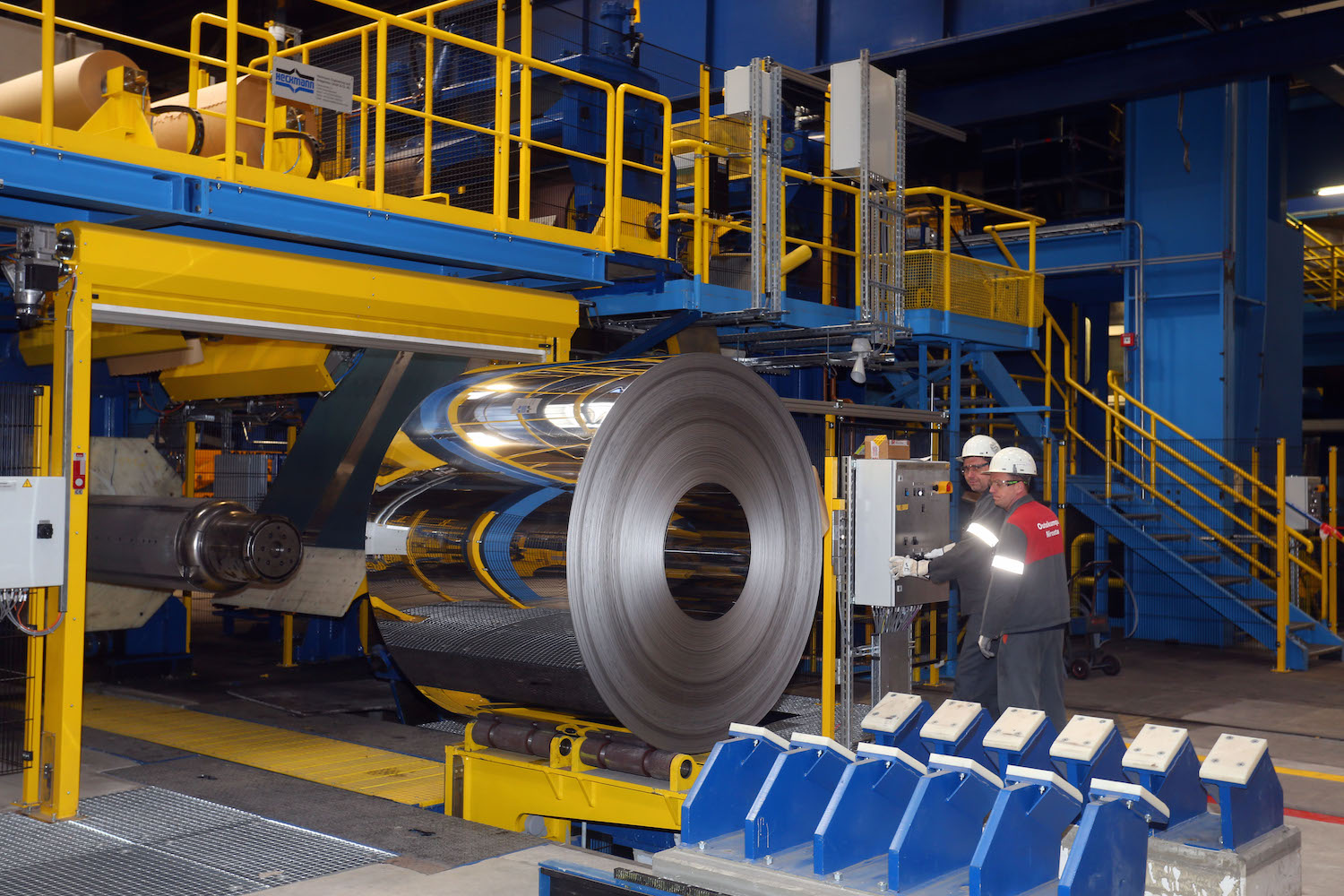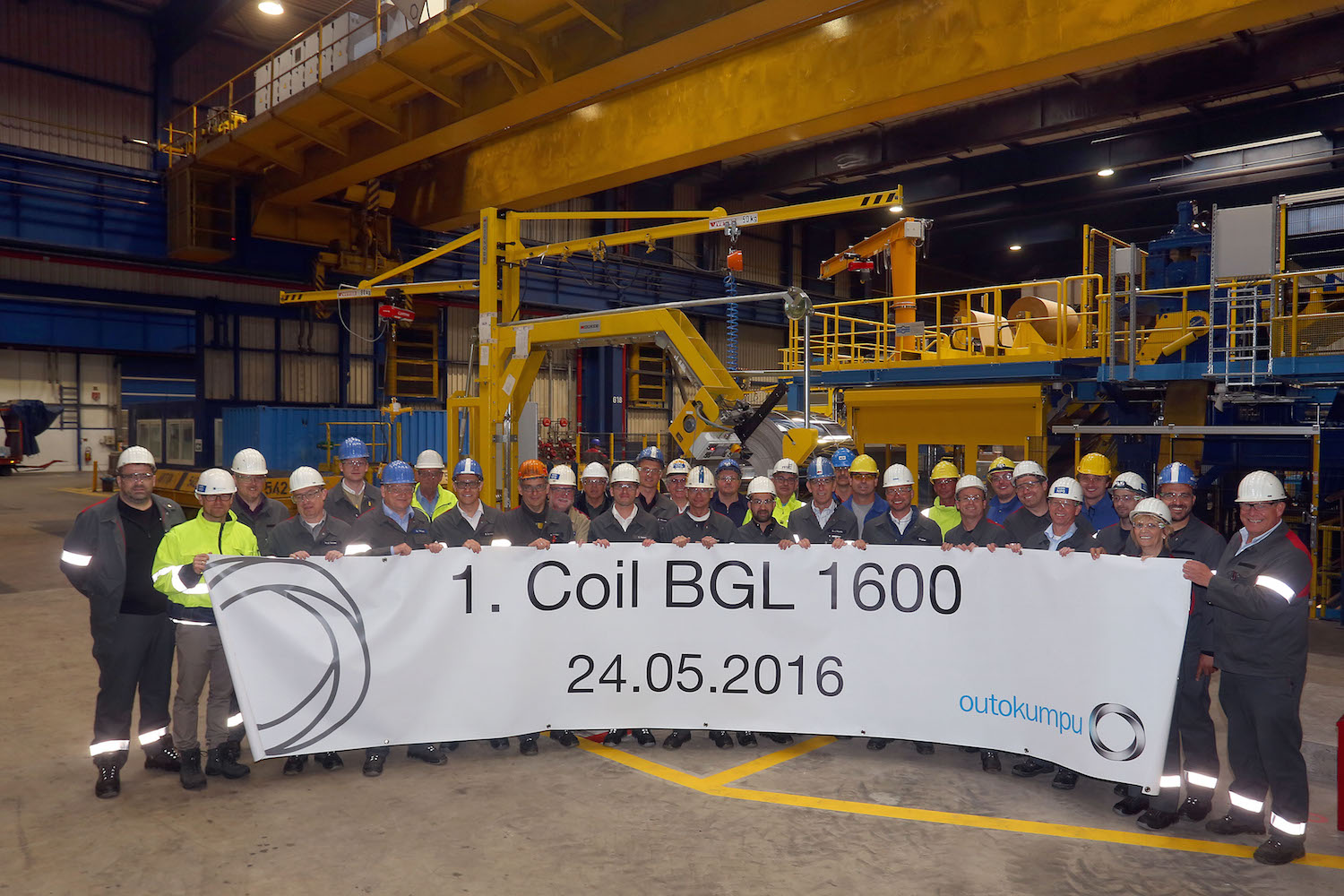 On May 24, 2016 another important milestone in the NIFO (Nirosta Ferritic Optimization) project was reached. The first coil was produced at the new bright annealing line in Krefeld.
Altogether around 100 people from Outokumpu as well as representatives from the main equipment suppliers were present to witness this milestone.
Investments for the making of ferritic stainless steels
The new bright annealing line is part of a 108 million euro investment to optimize ferritic stainless steel production in Germany.
Few weeks ago on April 1, 2016 the cold rolling plant in Krefeld celebrated the annealing of the first coil at the new batch-annealing line. Annealing is the first step in the manufacturing process. Further steps in the production process include pickling, cold rolling, bright annealing, cold annealing and skin passing.
The NIFO (Nirosta ferritic optimization) project includes the redesign of two existing lines in Krefeld to a bright annealing and a modern pickling line, optimizing and updating of the cold rolling mill no. 3 in Krefeld as well as relocation of the batch annealing from Benrath to Krefeld.
Project on schedule
The redesign of the old cold annealing and pickling line into a modern bright annealing line was completed in the set timeframe of two years.
And what about the details of the first coil produced at this line? The coil measured 1247mm in width, 1,26mm in thickness, 1700m in length and weighed 20,5 tonnes.