Outokumpu's brand new metal powder portfolio includes a wide variety of high-quality stainless steel powders and nickel alloys that are sustainable and customizable, making them an ideal raw material for various powder metallurgy applications.
Metal powders are revolutionizing the manufacturing industry by boosting production capabilities through sustainability and innovation. Outokumpu's brand new portfolio of high-quality metal powders that includes stainless steel and nickel alloys have been specially formulated to meet the demands of modern manufacturing.
Experts from the brand-new metal powder manufacturing unit in Krefeld, Germany talk about what makes Outokumpu's metal powders an ideal feedstock for the powder metallurgy industry.
"The demand for metal powder is on the rise, thanks to a huge growth in powder metallurgy technologies, and particularly Additive Manufacturing (AM). With metal powders, manufacturers can produce parts with higher complexity, reduce the weight of parts, decrease lead times, and avoid disruptions in the supply chain," says Andoni Sanchez-Valverde Erice, Sales, and R&D expert for Outokumpu's powder business unit.

Innovating to create specialty metal powders with enhanced quality, durability, and strength
Outokumpu's primary focus is on producing metal powders that are not yet on the market — serving customers who are looking for a product with increased strength, durability, and thermal- and corrosion-resistant properties.
The powders are perfectly suited for companies that use technologies such as AM, Metal Injection Moulding (MIM), or Hot Isostatic Pressing (HIP) to produce parts for demanding applications.
"We are focusing on new specialties such as the Therma 253MA which is suitable for high temperature applications, Ultra 904L grade which offers high corrosion resistance, and the 1.4116 special grade for high hardness, improved corrosion, and wear resistance,"
reveals
Marten Franz,
Head of Outokumpu's powder business unit. 
The efficient production processes and quality control measures ensure that Outokumpu's metal powders are highly spherical and have a significantly small number of satellites or impurities.

"This is a huge advantage for our customers as the powders flow well, enhancing the efficiency of the printing machine. Our results are always repeatable and reliable," Franz says.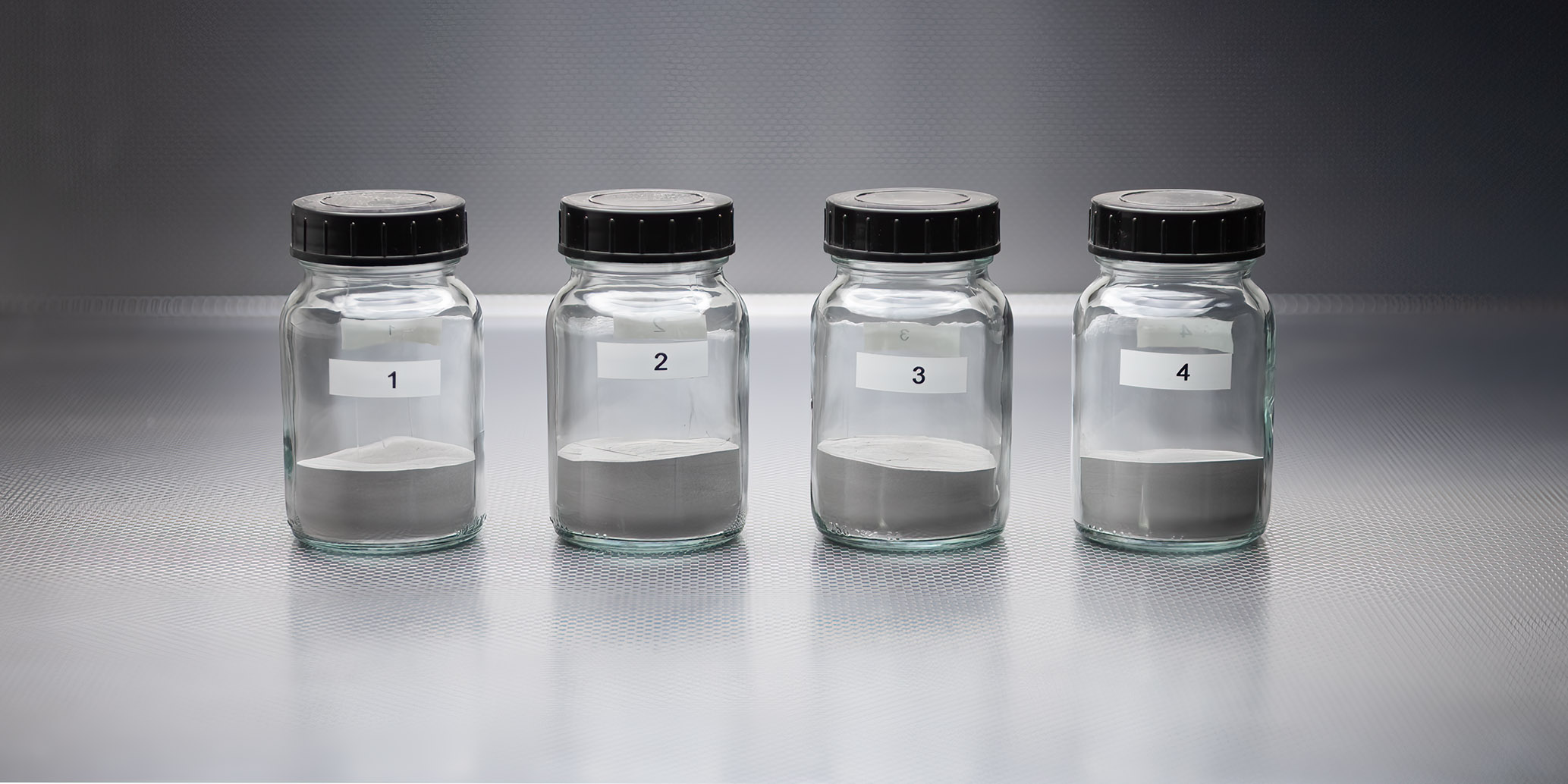 Collaborating with customers to create customized metal powders for different applications
The Outokumpu metal powder unit uses a Vacuum induction melting Inert Gas Atomization (VIGA) to produce metal powders in a wide range between 0-300 µm to suit different applications. The plant also has the flexibility to choose between nitrogen or argon as the atomizing gas to modify the powder's properties.
"Three main components define the end products —material, chemical composition within the material, and particle size. We can play around with them and make custom adaptations and sieve the powder to get it to an ideal particle size and grade for our customers," Franz says.
Outokumpu brings its extensive experience in the flat product business to the metal powder industry with its tailormade solutions.

"Say, the customer is looking for Alloy 625 metal powder with higher nickel or molybdenum, we can customize the offering to produce highly alloyed stainless steel powders. Our goal is to bring new material possibilities and new people to the additive manufacturing and powder metallurgy technologies," Erice adds.
Customers can also benefit from the fact that the Outokumpu powder unit is a small and agile team that can respond to customers' needs promptly and efficiently.
"We react quickly to the customers' evolving requirements and collaborate with them to develop new alloys in small test batches before moving to large-scale production," Erice says.
Strengthening the low carbon economy with sustainable production processes
Outokumpu uses stainless steel scrap generated from its own processes as a pre-material for powder metal production, making this a highly sustainable offering. Stainless steel solutions also last longer when compared to carbon steel since they have enhanced properties to suit the demands of different applications.
"Since nearly 100% of our raw material comes from scrap, our product has a very low CO2 footprint. We are also working on creating packaging from recycled materials. We want to be the most sustainable powder supplier in the market,"
Franz reveals. The embodied carbon footprint of the whole production process is also reduced as the raw material is generated, and the product is produced and packaged, all in one place.
"We are located near the finishing shop of Outokumpu's cold rolling production unit in Krefeld, Germany. After the end flat products are cut to length in the finishing lines, we use the resulting scrap to create our powders. This ensures we have control over the entire process, and we significantly cut down on transportation emissions," Erice explains.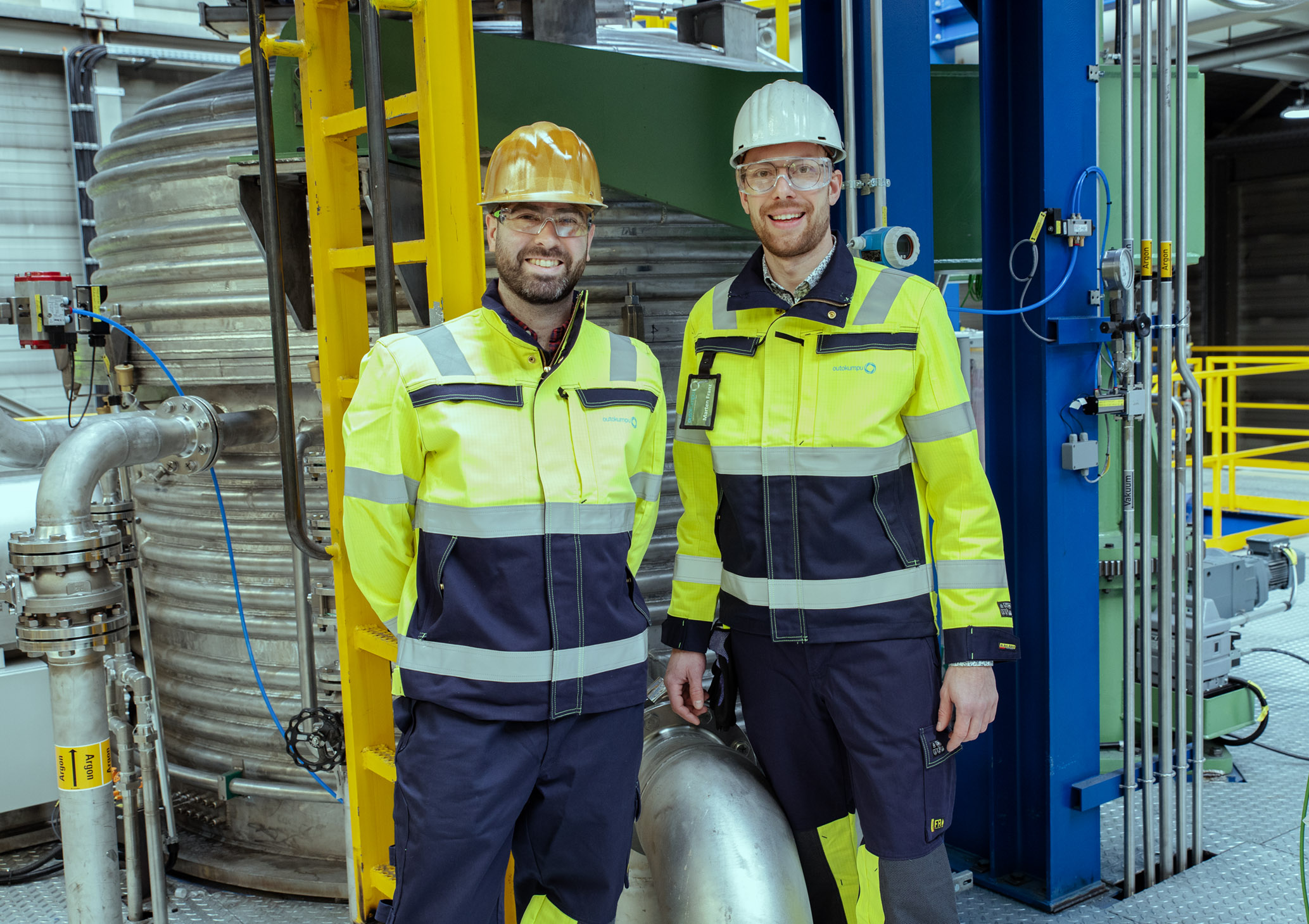 Andoni Sanchez-Valverde Erice and Marten Franz say the modern and sustainable production process is one of Outokumpu's many advantages in metal powder production.