The combination of corrosive environments and high temperatures found in the pulp and paper industry places extreme demands on the materials used in process equipment. That is why it adopted stainless steels almost since they first developed over a century ago. While classic grades such as Core 304L/4307 and Supra 316L/4404 are the traditional solution, there has been a growing trend to use duplex grades.
The advantage of duplex stainless steel is its dual-phase microstructure that combines the best properties of both ferritic and austenitic stainless steel. The result is a range of alloys that provide corrosion resistance, cost competitiveness and high strength. Now the new generation of lean duplex grades is taking their capabilities to the next level.
Lean duplex grades have a reduced nickel content
Nickel alloying enables the common stainless steel grades (304L and 316L) to have fully austenitic microstructures at room temperature. Lowering the nickel content makes it possible to achieve a dual-phase microstructure to create duplex stainless steel. This means that the lower nickel content useful for price stability is "built-in" to duplex grades.
The typical nickel content of common duplex grades is 4-7 %.  To create lean duplex, the nickel content is further reduced to 1.5-4.0 % by increasing the content of other austenite-forming elements like nitrogen, copper and manganese. The corrosion resistance of lean duplex is achieved by high chromium and nitrogen contents along with low molybdenum alloying.
The high chromium content improves resistance against all types of corrosion, while the high nitrogen content contributes to better resistance against mainly pitting and crevice corrosion in comparison to 304L. The duplex structure normally gives far better resistance to stress corrosion cracking in ambient pressure sodium chloride containing solutions compared to austenitic grades such as 304L and 316L.
Lean duplex proves its capability for a kraft pulp digester
The advantages of high-strength duplex stainless steel are illustrated by a kraft pulp digester, as shown in Figure 1. Because the lean duplex alloy can withstand significantly higher stress, its wall thickness can be a little over half that required for an austenitic grade, saving hundreds of tonnes in material.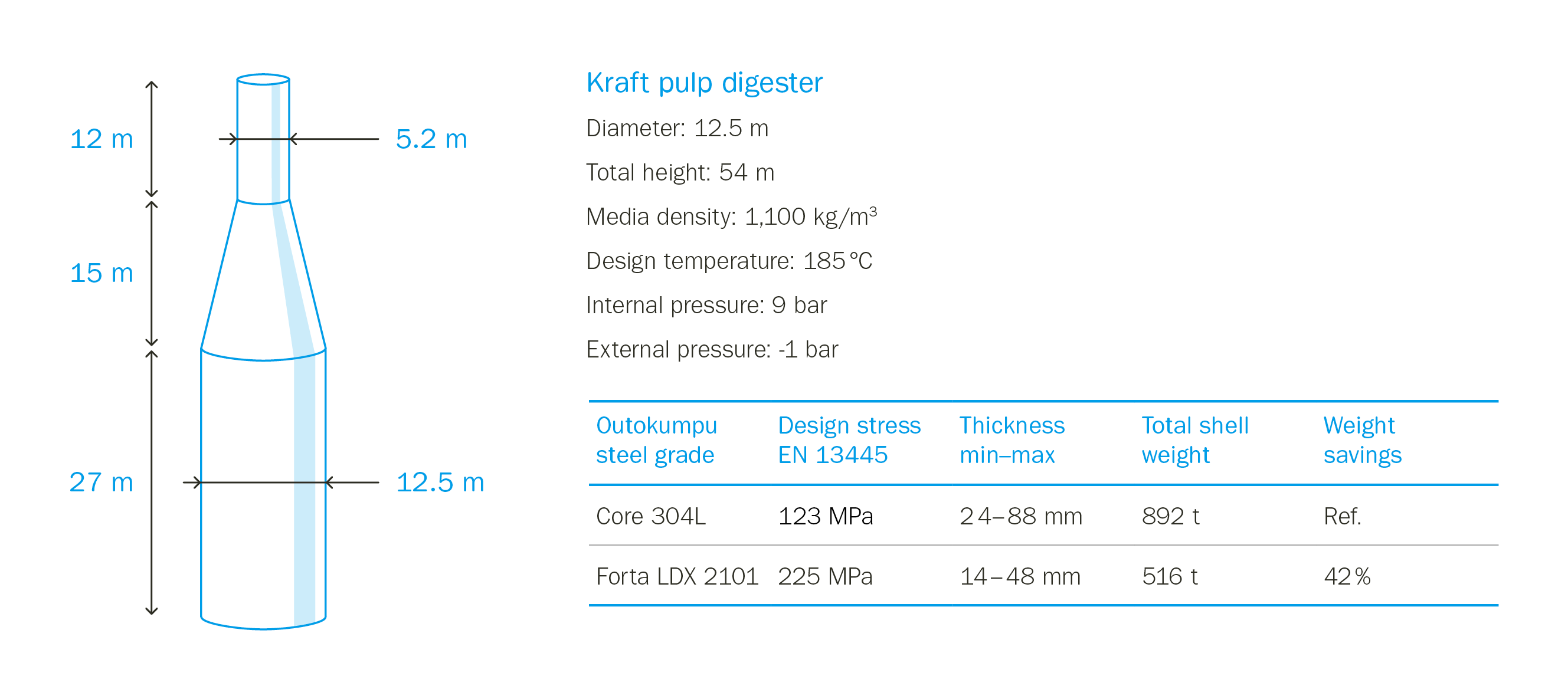 Figure 1 - Material weight saving potential for a pressure vessel designed according to EN 13445 using standard austenitic and lean duplex stainless steel grades.
Figure 2 shows how the price of nickel influences the overall material cost when building a kraft pulp digester. The calculation includes the weight saving with high-strength duplex. It is easy to see the price stability and predictability of the lean alloy. Most importantly, lean duplex is always a more cost-efficient alternative. It is also important to factor in potential savings during fabrication and construction. This is because a vessel made from the lean duplex alloy will be lighter in weight, and is less costly to construct, due to the need for less welding and material handling etc.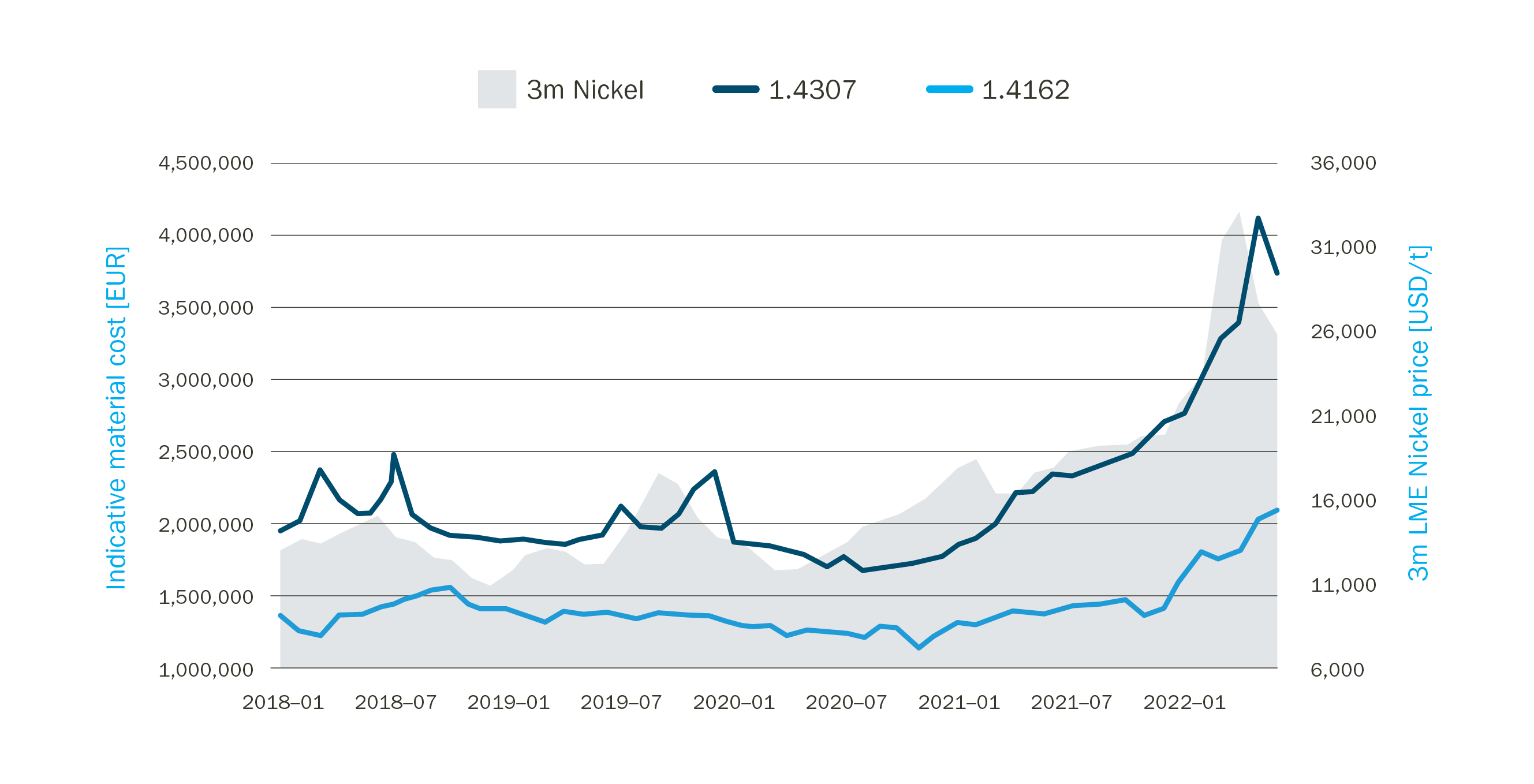 Figure 2 - Indicative raw material cost for a large pressure vessel constructed according to EN 13445 using standard austenitic and lean duplex stainless steel
Other applications for lean duplex stainless steel are in tanks for handling alkaline pulping liquor and black liquor evaporation plant.
A long-lasting and sustainable solution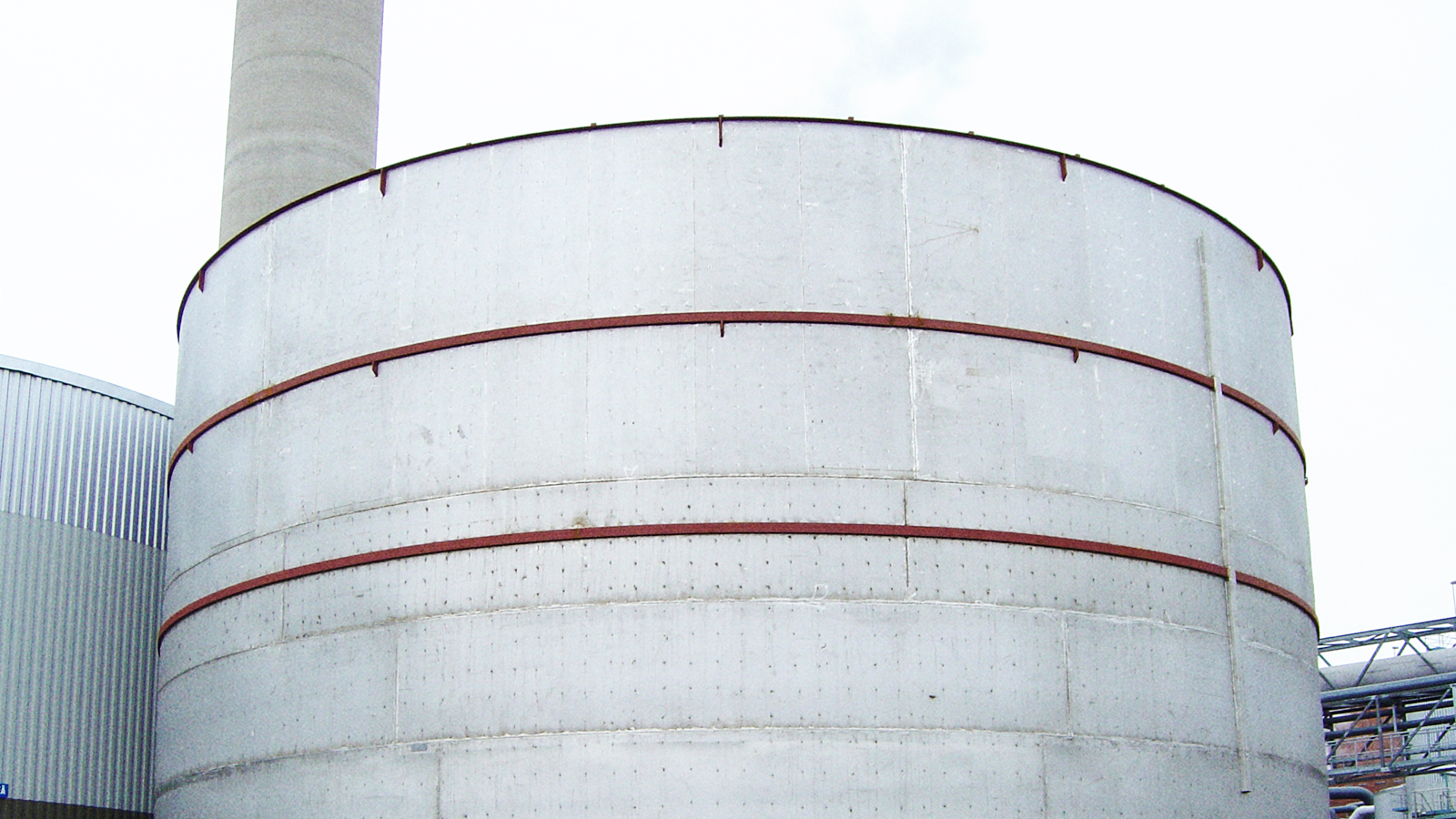 Figure 3 - White liquor tank at the Stora Enso mill in Imatra, Finland constructed in 2004 using hot-rolled lean duplex 1.4162 / 2101.
Lean duplex stainless steels are both more cost-effective and often technically superior construction materials for pulp and paper process equipment compared to common austenitic 1.4307/304L and 1.4404/ 316L. These lean duplex grades have been commercially available for around 20 years and are well established in the industry. Thanks to their wide utilization, they are globally available in various dimensions from thin cold rolled sheets up to thick quarto plates.
Pulp and paper process equipment constructed using lean duplex stainless steels is not only long lasting and durable, see Figure 3, but also 100% recyclable. In practice, decommissioned tanks, vessels and tubes are highly valued raw materials for stainless steel producers and therefore contribute to the circular economy.
In summary, the high strength of lean duplex stainless steels generally enables considerable weight and raw material savings. In addition, thanks to their extremely low nickel content, these grades offer stable raw material costs compared to typical austenitic alloys. This provides predictability for the budgeting and planning of large-scale investment projects.
Download the full article below, outlining the benefits of lean duplex stainless steel for the pulp and paper industry.