The global megatrends of urbanization and sustainability are driving new solutions in façade design
While the façade of a building is a crucial element for both architects and users, it is also one of the most challenging architectural elements to design. Understanding current and emerging façade design trends can help to smooth the design process. To give an overview of the present global megatrends in façade design, we interviewed two experts on the current design landscape.
Aesthetics – how to bring out character and diversify the urban fabric
How can the façade make a building fit into the urban fabric? How can the façade translate between building technique and the surrounding city? These are questions architects worldwide are considering when designing urban façades. Aesthetics is still the dominant trend in façade design,
Roland Bechmann, Managing Director and Partner at Werner Sobek
, points out. 


"Different buildings require different materials. There is a current interest in wooden façades, but nicely done steel façades with recycled steel or steel that can be disassembled, are trending now, too." 
Designers and developers usually look for materials that are timeless in the sense that their appearance remains unchanged over time, says Florence Chan, Director at KPF Hong Kong.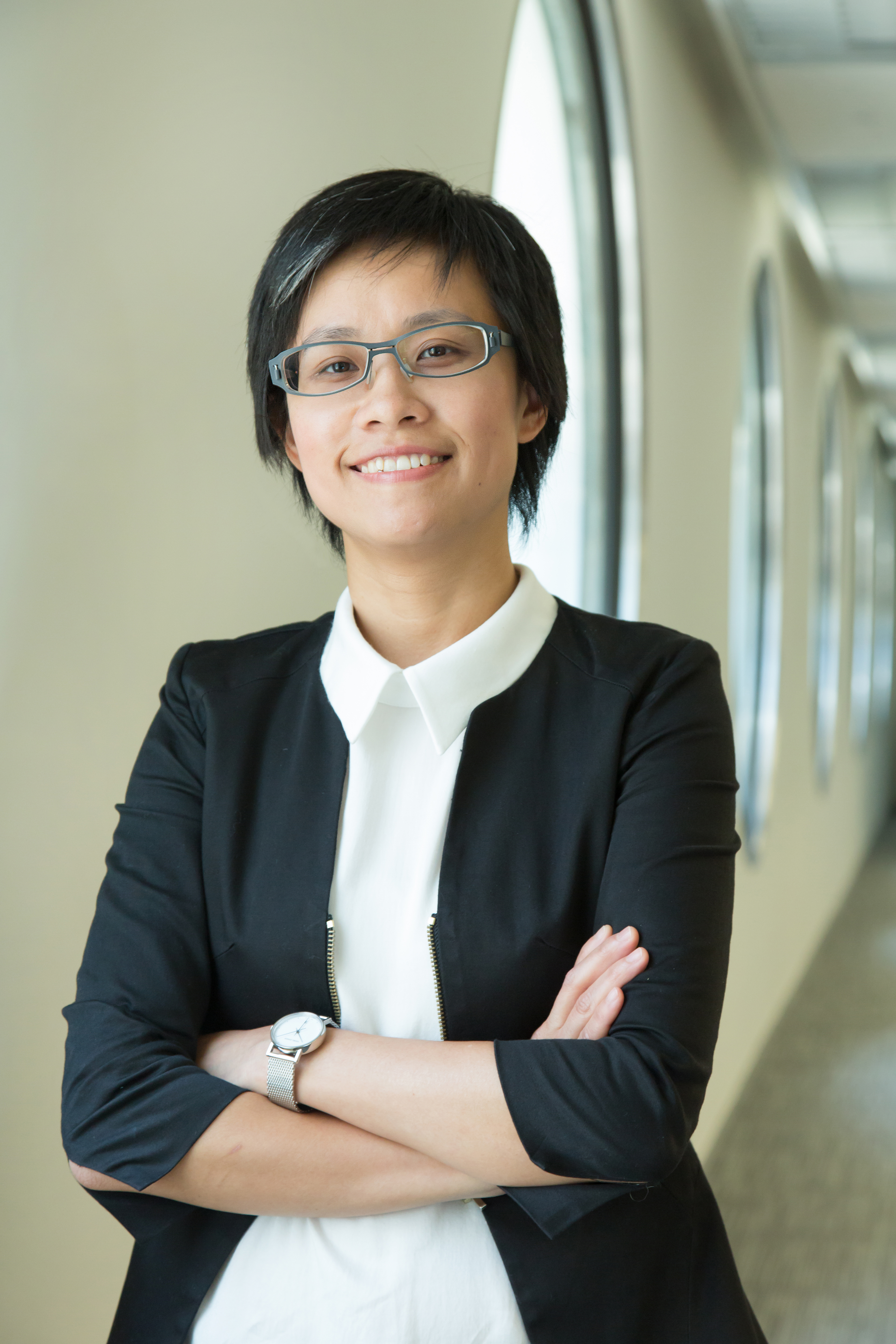 "The idea of timeless architecture is one of the essential qualities that define landmarks. In that regard, stainless steel is a very good choice, as it is very stable, withstands time and requires low maintenance."
There are a variety of finishing possibilities that give a unique appearance to the façade.
"With the coating technology these days, you can simulate a lot of things: terracotta, glaze finish or the texture of stone. However, it is still very difficult to simulate stainless steel and how it interacts with sunlight. Some stainless steels have a patterned or embossed finish that creates particular visual effects. These are even harder to simulate," Chan continues.
High performance – façade material needs to adjust to the environment
As the functionality of a façade is a default precondition, now high performance has become a major requirement. Adaptive façades are an emerging trend that is no doubt boosted by climate change. They adapt themselves according to the sun or the temperature needs of the inhabitants.
"Green façades and adaptive façades support designers in these trends if they are built correctly. With both of these, there is a thin line between supporting the building's use and image, and just being a gimmick. It is interesting for designers to walk this line and stay on the right side of it," says Bechmann.
Carbon footprint – production, transportation, and recyclability of façade material
Bechmann has seen a clear shift in developers' focus during the past decade as increasing environmental awareness has brought on new sustainability goals. The construction industry, considering how much it is contributing to pollution and carbon emissions globally, must take action.
"For years, developers would ask how the façade can support building operations. Recently, we have seen a new layer in the discussion: What façade material should we use in the first place? What is the embodied carbon of these elements? How can we refurbish the façade easily in 20 years?"

Bechmann says.
Chan has noted the same change particularly with institutional clients. They are very interested in the carbon footprint of their construction projects, sometimes even more so than commercial clients.
"I am currently working on a university campus project where the university wants the carbon footprint calculations to be presented to them as a complete story, down to the sources. The level of seriousness that institutional clients are looking into these matters with will help raise the awareness and interest of the commercial world," Chan believes.
Lifecycle thinking – a question of both cost and sustainability
"With façades, the complicated thing is that the façade has a much shorter lifespan than the building. However, stainless steel is exceptionally durable and has a longer lifespan than many other façade materials," Bechmann states.
Bechmann also mentions that green façades and façades made from recyclable materials are very much a trend. Both contribute to lifecycle thinking in façade design and construction.
"Stainless steel, for example, can be recycled easily. This is the trend: you have a recycling concept or a reuse concept for each façade system."
Wellbeing and comfort of the people living or working in the building
"Façade choices can greatly contribute to the level of comfort for the users of the building. Developers typically get very direct feedback about it. If the sunshine shading was not working, for instance, they would immediately hear about it. That is why developers usually have very good knowledge about façades, and they can articulate their requirements," Bechmann says.
The surroundings where people live, or companies operate are becoming a factor in their identity and brand. Companies looking to rent or buy office space consider aspects such as the building's sustainability and contribution to social value. In a sense, the market is becoming more sophisticated.
"Just simple descriptions of the features of office spaces, like headroom or AC systems, are not going to satisfy modern multinational firms. They want to know whether sustainability is a part of the building complex or whether the building has a unique character to it that supports their company's brand and identity. In that regard, design comes in as a value added to the development more than ever," Chan says.
Although glass façades are no longer a trend, Bechmann recognizes the value of transparent façades.
"Many designers are still big fans of transparency, as it gives you a connection between the building itself and the outside. That connection with the environment often contributes to the feeling of wellbeing of the people living or working in the building."
Emerging technologies craft new materials that save natural resources
Façade technologies and materials keep improving and will continue to do so in the future. New materials are the next major trend.
"No one in the past would have thought that we would have a technology to cut stone so paper thin that it can be laminated in glass. In a way, you have the stone texture to it, but you don't use as much stone, which is a natural resource. The material is more effectively used and more sustainable. This was brought on by a leap in technology. We will see many more of these leaps," Chan says.
Chan sees two potential directions in new technologies. There will be ways to streamline the production process of natural materials so they can be utilized more effectively. At the same time, new materials with higher performance will be created. This is particularly relevant for application on exterior walls.
"New materials also push the construction industry to think of different ways of installation, which in turn, might bring new tectonics to architecture. That, to me, is an interesting forefront to explore," Chan says.