Safety starts with me
We all have responsibility for our own and our colleagues' safety.
Safety before volume
Nothing is so urgent that it cannot be made safe.
No repetitions
We need to learn from those incidents and accidents that happen so that the same thing will not happen again.
No shortcuts
By being aware of risks, and perform the work on the basis of current routines, we reduce the risk of suffering from accidents.
This training is for the employees and contractors of Avesta Works. It is a part of increasing awareness of the risks and the knowledge of the procedures at our site.
After you have gone through the material, you will finish with a test of your knowledge. Approved test results are valid for three years.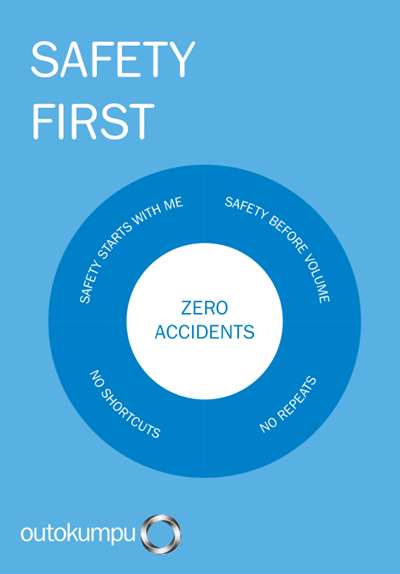 Online safety course and knowledge test
To receive your certificate, read through the following sections and then take the knowledge test:

4. Coordination of contractors