Technical Graduate Program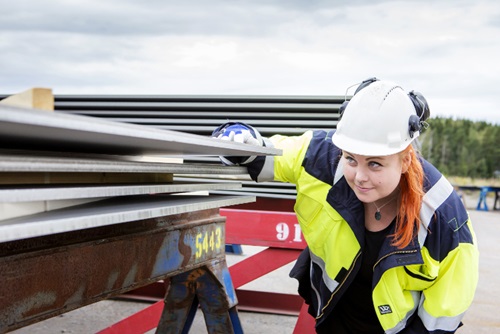 Would you like to work in a company that offers a challenging combination of global and local career paths? Join Outokumpu's Technical Graduate program!

Outokumpu Technical Graduate program is a three-year program that familiarizes you with Outokumpu's technical processes. During the Technical Graduate program you'll develop your competencies and gain valuable experience by working with demanding and diverse technical assignments.

Working in different operational environments and international networking with other graduates are the key elements of the program. Technical Graduates are placed in our sites in Tornio (Finland), Avesta (Sweden) and Krefeld (Germany).

Structure of the program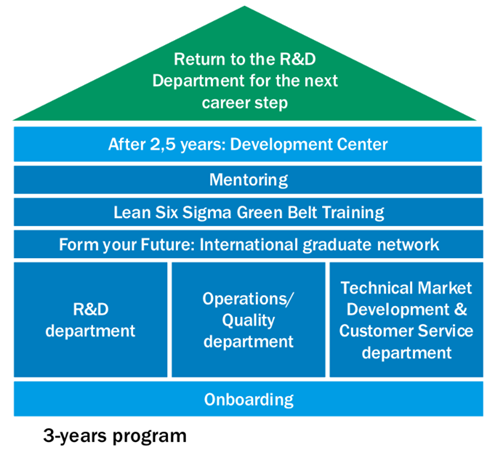 During the program you will rotate in three departments: Research & Development, Quality/Technical Department of the mill, and Technical Market Development & Customer Service. You will be involved in projects and work with various product and production related practical R&D tasks. You will get the chance to contribute to the product development, share your own ideas and help us in meeting the changing market requirements.  You will work with quality related tasks to ensure the high quality of our products, work closely with our sales team and gain valuable experience from customer contacts. During your assignment you will also be able to be part of our digital transformation. Whether computing elements in R&D, modelling of process elements and process flows or contributing to step-change technology in quality assurance – the exciting future of Outokumpu using digital capabilities can be enabled by you. The program contains an international assignment during which you will explore the work in another Outokumpu location.

During the program, you will participate in a Lean Six Sigma Green Belt training and become responsible for improvement projects. You will also get an opportunity to share your knowledge and experiences in Outokumpu's international talent network program. To help you to develop your potential, a mentor from the senior management will support you during your development path.

In the end of the program, you will participate to a Development Center, which supports your individual development and career planning and offers you a great opportunity to learn more about  your strengths and development areas.
Technical Graduate Program offers
What we are looking for
In order to apply for the Technical Graduate program, you should meet the following requirements:

As a person, you should be highly motivated and enthusiastic, eager to learn new things and develop yourself, willing to work in fields new to you and be able to adjust to new working environments easily. You should have a good sense of urgency and be able to collaborate with people in different departments, countries and levels.
How to apply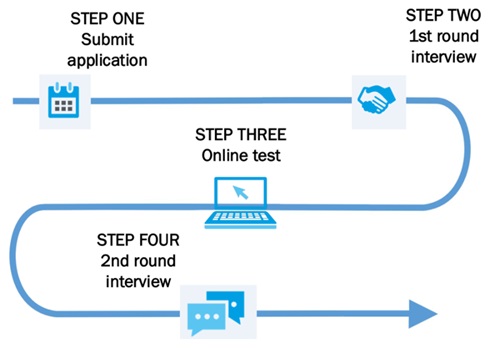 Step One: Submit your application.

The first thing you need to do is to submit your application in our recruitment tool. Click "Apply Now" in one of the job descriptions, and you will be asked to register into our recruitment tool.

Step Two: 1st round interview: Local HR and department representatives will interview you.

Step Three: Online questionnaire: You will be asked to complete an online questionnaire.

Step Four: At this point, you are among the final 3–4 candidates for the position. The business owner of the Technical Graduate program and Global HR will interview you. The interview will be conducted in English.