The Pearl International Financial Center in Shenzhen, China, is made with Outokumpu's newly perfected stainless steel surface finish Deco Linen without Slubs. The 230m high landmark is designed like a sublime futuristic flower bud that represents the growth and vitality of the city.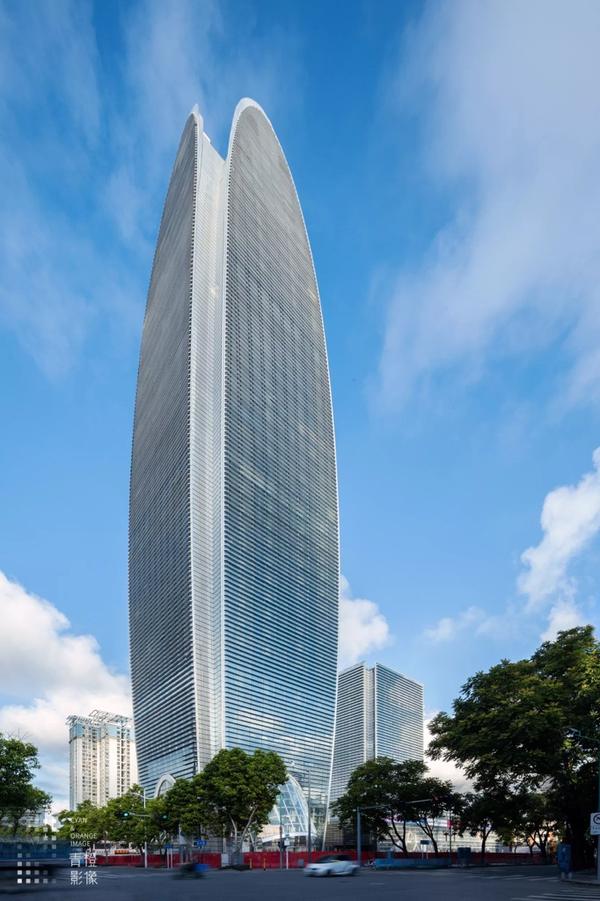 "When clients are looking for a façade material other than fluorocarbon sprayed aluminium with higher performance, elegance and an industrial look, I do not hesitate to recommend stainless steel,"
says
Shih-I Chou, architect and partner at WOWA,
an architectural firm specialized in the design of sophisticated landmark buildings and super high-rise city complexes.    
The Pearl International Financial Center marks the urban renewal of a rapidly growing metropolis
Chou designed the Pearl International Financial Center as an urban renewal project that set out to meet the changing needs of the rapidly growing metropolis of Shenzhen in south-eastern China. The building complex consists of two towers that house offices, a hotel, and a commercial podium in four underground floors and 68 floors above ground, reaching a total height of 230m. This makes the Pearl International Financial Center the tallest building in the area and an impressive landmark of the Qian Hai business district.  
Durability and strong metallic texture for excellent performance in demanding climates
According to Chou, the ultimate value of stainless steel as a building material lies in its timeless performance qualities: 
"I have always been fond of stainless steel because of its durability and strong metallic texture." 
Due to the long coastline and high temperatures in Shenzhen, anti-aging and anti-corrosion abilities were paramount when choosing the façade materials for the Pearl International Financial Center. Stainless steel also requires little maintenance which makes it a cost-efficient and sustainable material choice in the long term. The smooth metallic appearance of stainless-steel façades matches the high-end image of corporate headquarters and reflects the value of the landmark building. 
"Stainless steel gives the building a touch of exquisite cleanliness," 

Chou adds.
Functional and beautiful design is a business asset
Huang Junwei, director of Heng Ming Zhu Group and commissioner of the building, points out that supply capacity was also an important aspect of the project. "We placed a large order of all our stainless-steel materials at once to maintain consistency. Outokumpu was able to deliver everything we needed with efficiency." He describes the importance of design from a business point of view: 
"A functional building can improve work efficiency. A beautiful building can improve corporate image and confidence, as well as being aesthetically pleasing to the eye. These are all things that modern tenants and businesses value."
Sleek and sturdy stainless steel for designs that challenge the imagination
Chou would like to encourage young architects to work towards a deep understanding of different building materials to be able to create designs that withstand the test of time. 
"Our aim in this project was to create a practical, elegant, and classic landmark that can exist across a broad time span and exceed the imagination that people hold for Bao'an district. In this case, sleek and sturdy stainless steel was the best façade material choice for that purpose."