For as long as the science of architecture has existed, every architect has wrestled with the same challenge: How to design to withstand the test of time?
Stainless steel helps design stay as beautiful as it is when it is created. A comparatively young material – invented by Outokumpu in 1912 – stainless steel is the material of choice for long life, strength, sustainability, low life-cycle costs and lasting aesthetic appeal.
Investment in the future
Take the Chrysler Building in New York City. The tallest building in the world when it was completed in 1930, the 319-meter Art Deco style skyscraper remains an enduring architectural treasure.
Adorned with stainless steel produced to the original Outokumpu formula, the Chrysler building created an immediate international sensation.
Adorned with stainless steel produced to the original Outokumpu formula, the building created an immediate international sensation. The use of stainless steel in its cladding, roof and pinnacle, and one-of-a-kind decorative elements inspired by hubcaps and hood ornaments instantly popularized a new architectural material. Clad in approximately 12,500 shimmering stainless steel panels, the Chrysler Building continues to showcase the limitless possibilities of this timeless material. Whether used on a building's exterior or interior, stainless steel is a solid long-term investment. Requiring no coating, it is a zero-emission material.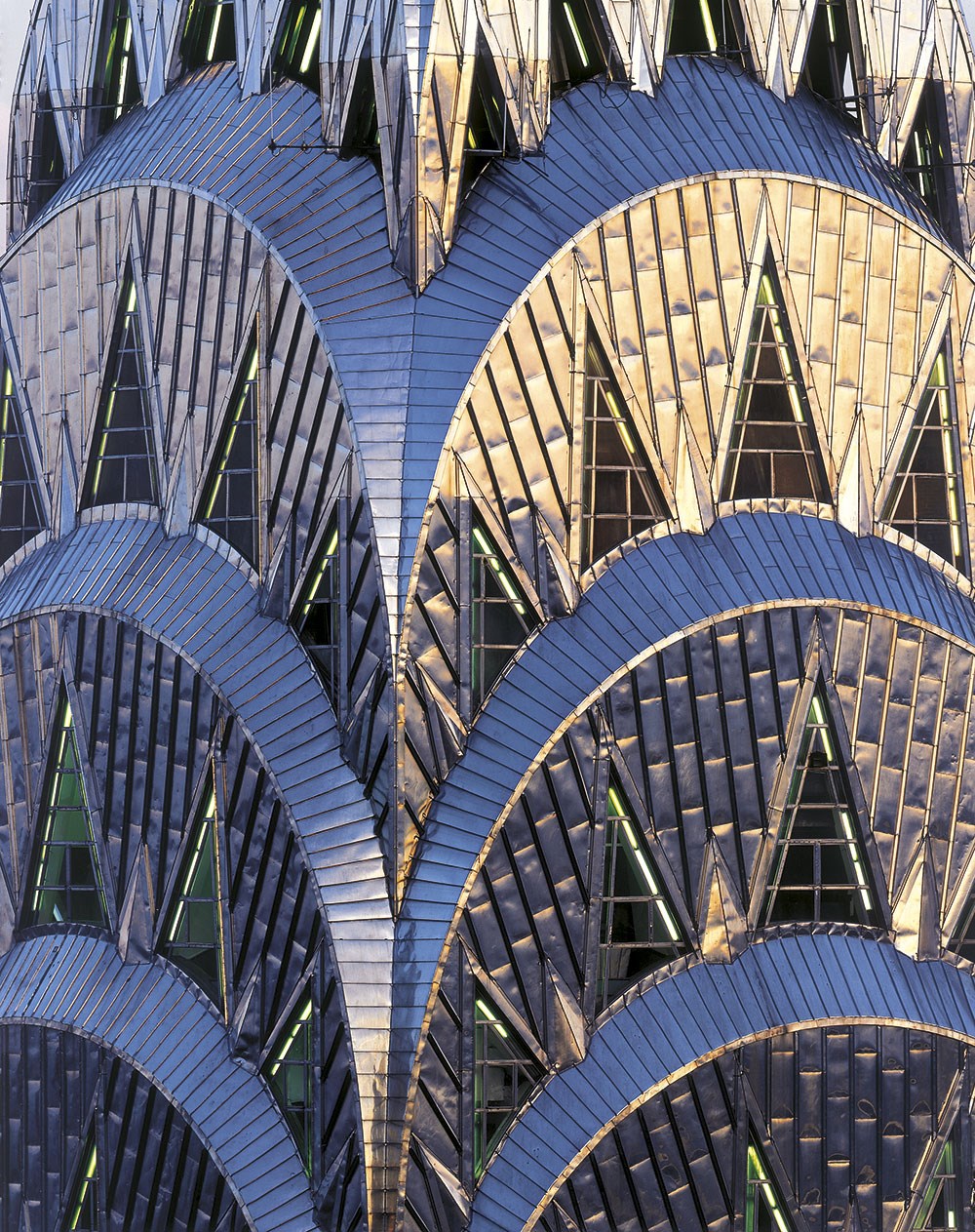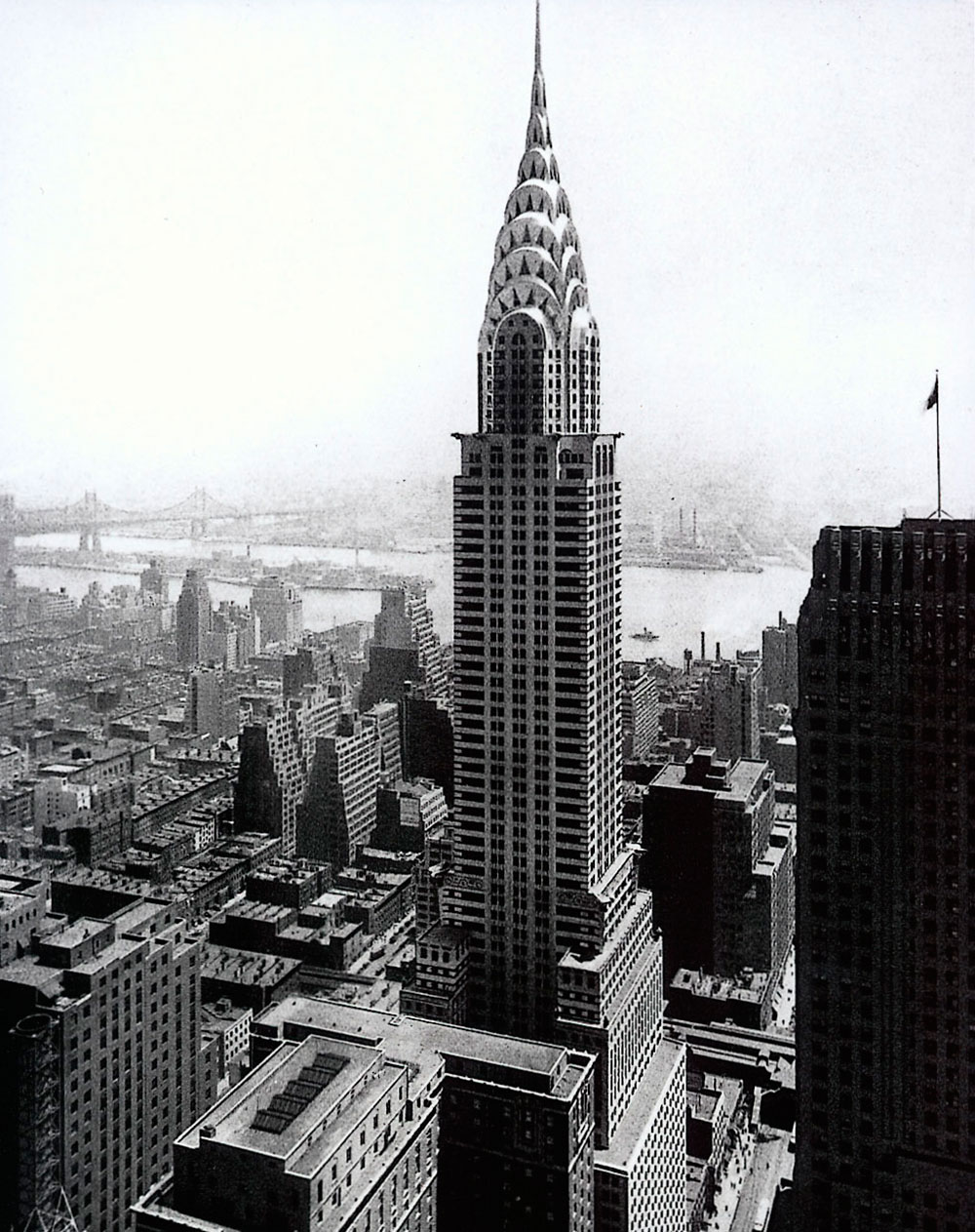 Uniquely enduring beauty
In more than 85 years, the Chrysler Building has been manually cleaned just twice. Compare that with another landmark structure, the Eiffel Tower in Paris. Built of wrought iron in 1889 (before stainless steel existed), the iconic 324-meter structure must be repainted every seven years. Twenty-five painters are hired for the 15-month project, which consumes some 60 tons of paint, 1,500 brushes and 5,000 sanding disks.
Life-cycle costs are a critically important part of any structure. The cost of corrosion in the U.S. alone is estimated at more than $137 billion (€126 billion). Corrosion-resistant stainless steel requires little if any maintenance, and remains impervious to the passage of time.
Consider the Gateway Arch in St. Louis, Missouri. Built in 1965, the Gateway Arch was the first large structural stainless steel application in the world. As beautiful today as the day it was completed, the Arch is an excellent example of the longevity of stainless steel. It demonstrates why stainless steel continues to be a popular choice for memorials, monuments and other long-lasting structural applications.
Material spurs innovation
Today, major civil engineering projects and landmark structures are expected to last at least 100 years. Longevity requirements alone make stainless steel the obvious choice in countless applications. But the material's unique properties also encourage new ways of thinking.
Delivering impressive strength with less volume, stainless steel allows designers to do more with less, reducing weight and costs. The material's high stiffness expands design freedom: stainless steel is capable of spanning greater distances. And its corrosion resistance literally bolsters other materials, helping them achieve their potential.
What if beauty transcended time? When it comes to stainless steel it is no hypothetical question.