In 2015, Outokumpu produced 2,628,088 tonnes of stainless steel. Out of this vast amount of stainless, 87% was recycled content, while the industry average of competitors remains at a lower level: around 60%.
These numbers and their significance might be hard to grasp, but consider this. If Outokumpu increases the amount of recycled content by just one more per cent, from 87 to 88%, it would equal the metal used for:
3,6 Eiffel towers
1.3 million average kitchen sinks
1 billion tea spoons
Or to put it another way, the steel scrap Outokumpu uses in a year – some 2.2 million tons in 2015 – equals the steel used in 2.9 million average-sized cars. Through advanced production this huge mountain of metal scrap is transformed into new durable stainless steel products instead of ending up abandoned at land-fills.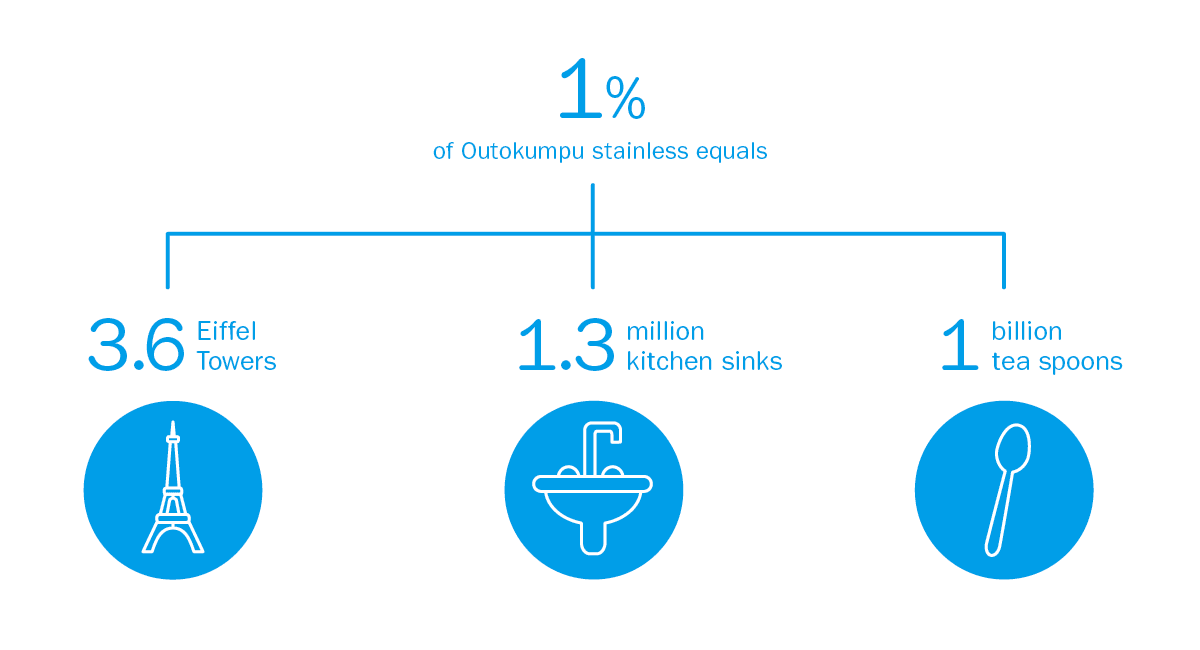 Recycled content is the single most effective way to reduce the environmental impact of steel production. In fact, using recycled steel scrap saves multiple times worth its own weight in natural resources.
Outokumpu's leadership in raising the amount of recycled content in its stainless steel is no small feat for the world's sustainable future. Maximizing the amount of recycled content one per cent at a time saves massive amounts of our planet's natural resources.
All figures are calculated using 2015 production volumes.