Are you looking for a superior material for your storage tank?
Look no further. Duplex stainless steel offers a convenient combination of strength and corrosion resistance, making it possible to significantly reduce material thickness and costs in a wide range of applications.
Outokumpu's duplex stainless steel grades have a ferritic-austenitic microstructure that combines many of the beneficial properties of both ferritic and austenitic stainless steels, resulting in high mechanical strength and high resistance to stress corrosion cracking.
Other characteristic properties of duplex grades include good weldability, good abrasion and erosion resistance, good fatigue resistance, high energy absorption, and low thermal expansion.
Top three reasons duplex stainless steel is an economical and sustainable storage tank material
The high strength, excellent corrosion resistance, and cost-saving aspects of duplex stainless steel make it an ideal material for many storage tank applications. Here are the top three reasons:
Less manufacturing material
The high mechanical strength of duplex reduces the thickness of the material needed in construction, enabling more lightweight constructions. Using less material saves on purchase costs, transport, and handling costs as well as welding costs.

This simple fact represents not only a significant economic advantage, but also a host of relevant sustainability aspects, as less manufacturing material also produces less burden on the environment throughout the lifecycle of the material.


Excellent corrosion resistance
Most other storage tank materials, such as carbon steel, require coating to withstand the outside environment and adequately protect the contents of the tank. When the proper grade of duplex stainless steel for the environment is selected, duplex is inherently corrosion resistant.

Duplex also maintains its high level of corrosion resistance for the entire enduring lifetime of the material, which eliminates the need for coating the storage tank on the inside and outside. This, in turn, saves money on maintenance and repair, and ultimately reduces the tank's carbon footprint, adding to the sustainability benefits of duplex.


Low maintenance
Stainless steel requires less maintenance, inspection, and repair than competing storage tank materials. Maintenance is time-consuming and costly: the less you need to do of it, the better. A routine cleaning is usually enough to keep the stainless steel tank surface in shape.
How does duplex compare against carbon steel and other stainless steel grades? Read more >>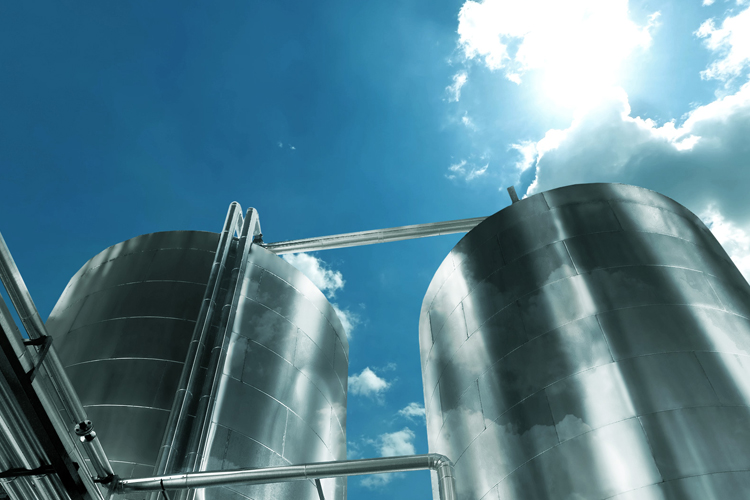 Reduce the total lifecycle costs with duplex
The total lifecycle costs start with the initial investment, which depends on the size of the tank. The initial cost of a stainless steel tank can be up to 20% more expensive than its counterparts made of a competing material. With duplex stainless steel, the initial investment can also be lower, depending on how much weight can be saved.
However, after the first maintenance cycle, the stainless steel alternative is generally already more affordable than the other options. After 15–20 years, the costs of the stainless steel tank are clearly lower. After 40–50 years, the lifecycle costs can already be down to half of the total costs of competing materials.
Would you like to find out if duplex is the best material choice for your storage tank project?
Download our guide for a complete presentation of all the key information on duplex stainless steel as a storage tank material.
You might also be interested
Duplex delivers for Port of Rotterdam
When Maastank needed new storage tanks to increase their capasity, stainless steel was their only choice of material.
For this particular project they chose Outokumpu Forta DX 2205 duplex stainless steel. Learn why..
Read the story