Outokumpu's history has followed the same track as that of Finland. Here we take a look at Outokumpu's journey from a Finnish copper producer through a multi-metal and technology company to international stainless steel giant, but also a beginning of several other businesses and companies and what became the town of Outokumpu.
The beginning – thunder and lightning
Locals knew that there was something special in the hill called Outokumpu (literally "strange hill") in Eastern Finland, as unusual thunderstorms around the hill were very common. When the copper deposit was found there in 1910, a company was to exploit it established in 1914. That company was called Outokumpu Kopparwerk, joint operations between the state and a private company that owned the deposit at the time. Just before Finland became an independent country, the company was rented to Norwegians. The new company and the country both faced difficulties – general strike before independence, Civil War, World War II. When the Norwegians got into financial troubles, the state saw the national importance of the mining operations, and as a result Outokumpu was taken back and then nationalized a few years later. Long-overdue expansion plans were finally put in into action.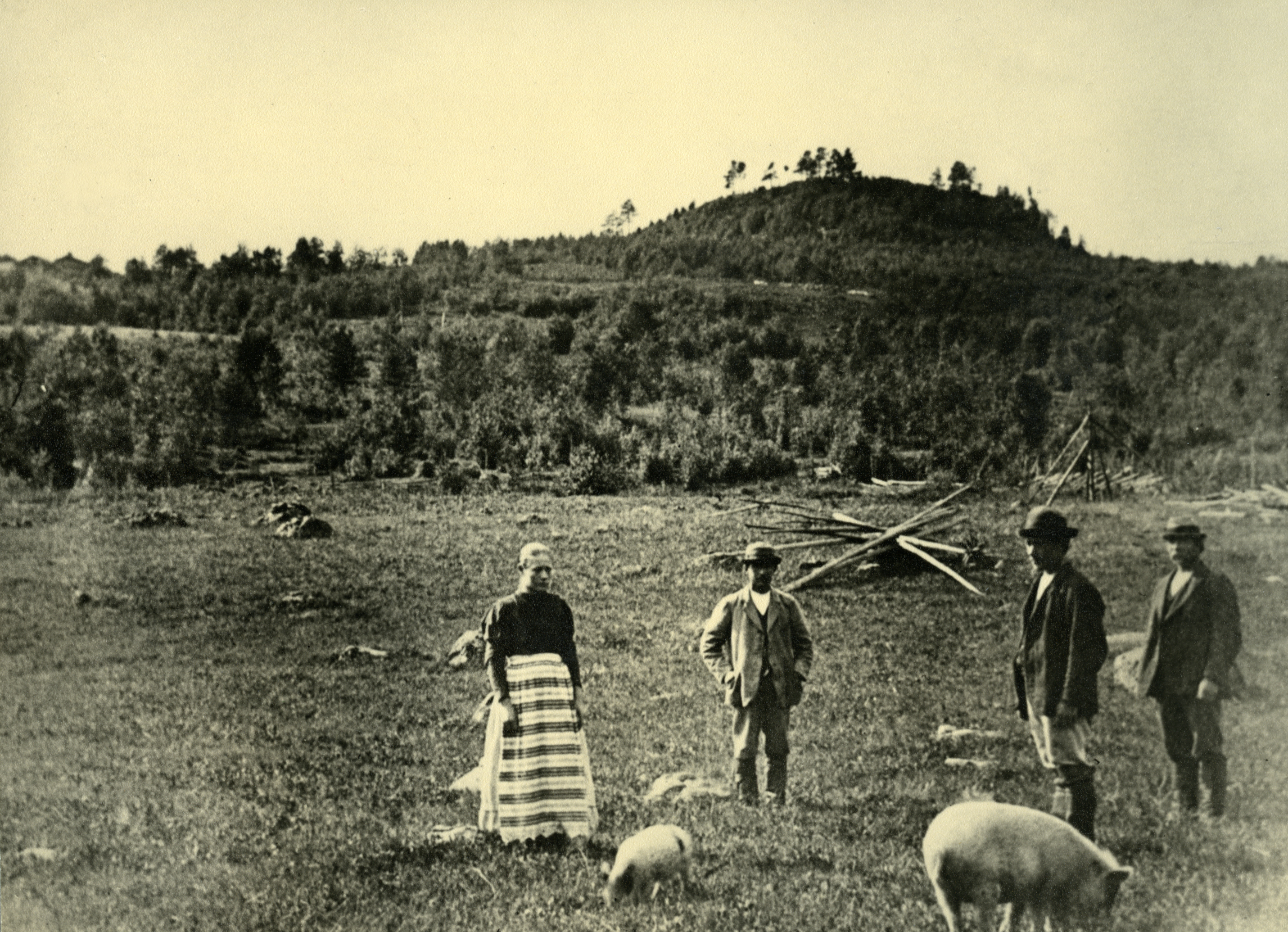 The hill called Outokumpu in 1899, before the mining operations.
Expansion with confidence
At first, state ownership allowed Outokumpu to increase production, but it also became clear that a form of private company would offer more flexibility. In 1932, Outokumpu Oy was established with the state remaining as one of the owners. After that, Outokumpu expanded fast into downstream processing and then horizontally acquiring new mining properties. Finland was industrializing rapidly, and Outokumpu could step up its growth – it built six new plants, including the then world's largest copper smelter in Imatra, supported by Finland's industrial policy. These efforts were paused, when Finland – and Outokumpu – faced another war in 1939. During the war years, in 1944 one of the most remarkable events in Outokumpu's history took place as our workers dismantled the entire Imatra plant from the path of advancing Russian forces, moved it to safety in the Western coast and resumed production within six months.
Later, the government was able to call on the mining industry to supply metals for war reparations obligations. The war reparations and the following rapid industrialization of the nation, which had kept its independence in the war, boosted the growth of Outokumpu. In 1940s and 1950s, Outokumpu started selling the technology it had innovated, and the state gave Outokumpu the task of searching for ore deposits and exploiting them. Our stand was, in the words of our second CEO, that "we are not searching for ores, we are finding them". If there was not a way for exploiting a deposit, Outokumpu developed one. Often there was no infrastructure, and entire towns were built around our mining operations.
A new production facility for refining copper was built in 1926–1928. 
Into stainless
Outokumpu was mining and refining copper and various other metals such as nickel, when chromium was found in a water channel in Kemi in 1959, and once again, Outokumpu was tasked with further research. Things moved fast, and in 1967 mining was started in Kemi, and ferrochrome production in Tornio already next year. Outokumpu now possessed two major raw materials of stainless steel, and the company was planning to build a stainless steel mill in the west coast where it already had several plants. However, the construction of the mill became a question of national politics, and in the end the stainless steel mill was built next to ferrochrome works in Tornio, creating the unique backward integrated stainless steel mill from ferrochrome to cold-rolled stainless steel products in the world. Outokumpu and Finland were both looking west – Finland to join EEC and Outokumpu for stainless steel market. In the end, the state supported the investment in the Northern stainless steel mill financially, and as Outokumpu's plans were ready, the construction was started immediately.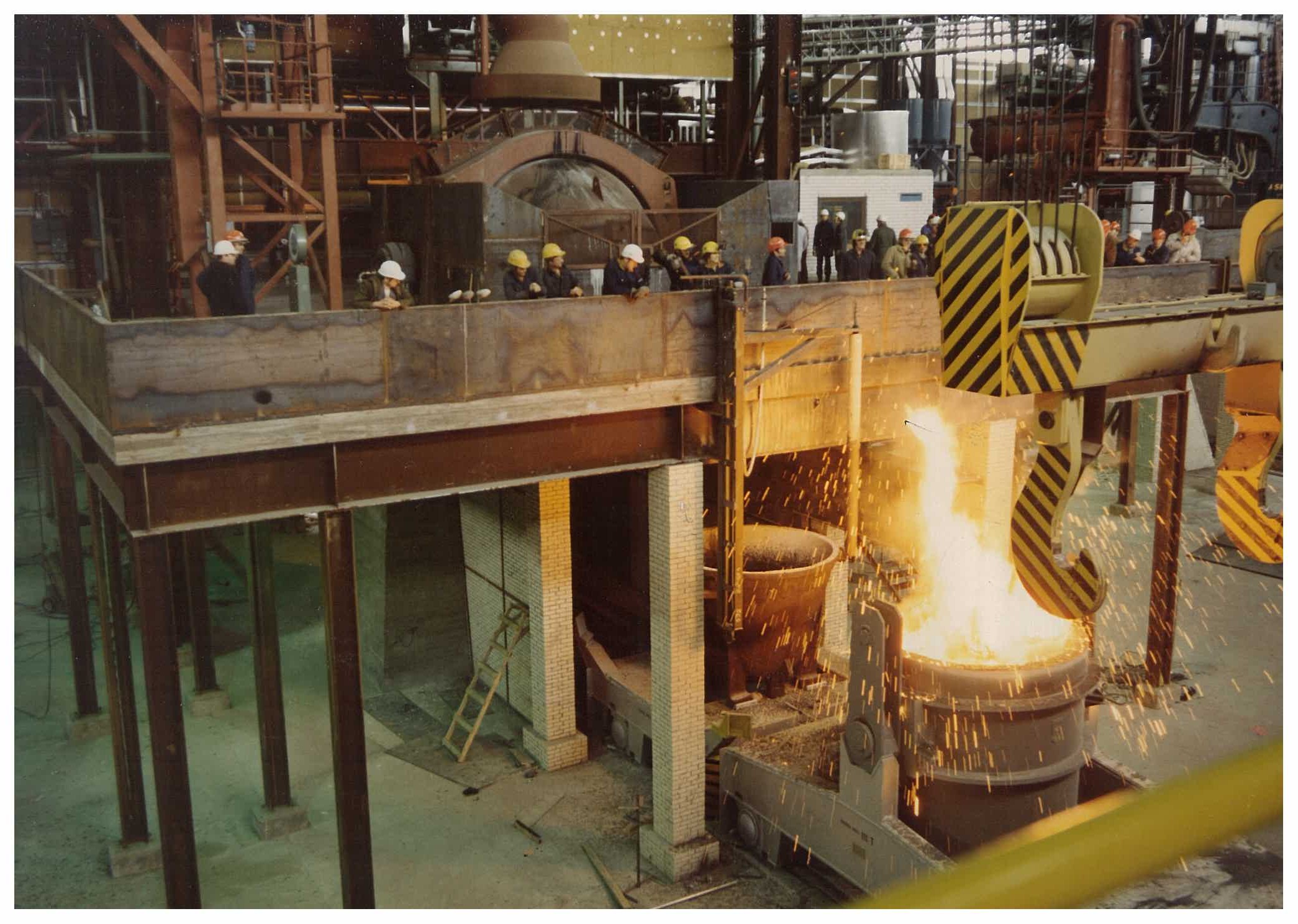 The first smelt and cast were done in the new Tornio stainless steel mill in May 1976.
Forever stainless
In the 1970s, there were around 20 European stainless steel producers. In 20 years, Outokumpu became, with just one efficient integrated mill, one of the major producers in Europe. As the consolidation in the industry began in 1990s, Outokumpu, too, was wondering whether it should continue alone or join forces with a competitor. Finland was also looking for allies and joined the European Union 1995. In 2000, Outokumpu combined its stainless steel operations with AvestaSheffield, the combination of the traditional British Steel in Sheffield, UK and Avesta operations in Sweden – the inventors of first martensitic and duplex grades, respectively. In 2012, Outokumpu acquired the stainless steel operations of ThyssenKrupp, the inventor of the very first austenitic stainless steel grade. Three major European stainless steel producers remained, of which Outokumpu is the largest by crude stainless steel capacity. While Outokumpu has transformed into stainless steel, its various metal and technology operations continue their journeys as part of other companies – in Boliden and Outotec to name a few.
Today, Outokumpu and stainless steel celebrate Finland's 100 years. What we stand for is here to stay: stainless steel is a long-lasting and durable material, enabling sustainable development towards a world that lasts forever.
Sources:
Outokumpu Oyj and Finnish Society of History of Technology. Espoo, Finland. A Flash of Knowledge. How an Outokumpu innovation became a culture. Tuomo Särkikoski 1999.
Outokumpu Oyj and History of Technology in Finland. Gummerus, Jyväskylä, Finland. Outo malmi – jalo teräs. Tuomo Särkikoski 2005.
Gummerus. Jyväskylä, Finland.
A History of Outokumpu.
Markku Kuisma 1989.