It weighs almost half of its plastic alternative, gains three liters of volume, and provides serious advantages to its crashworthiness. And the tank is fully recyclable.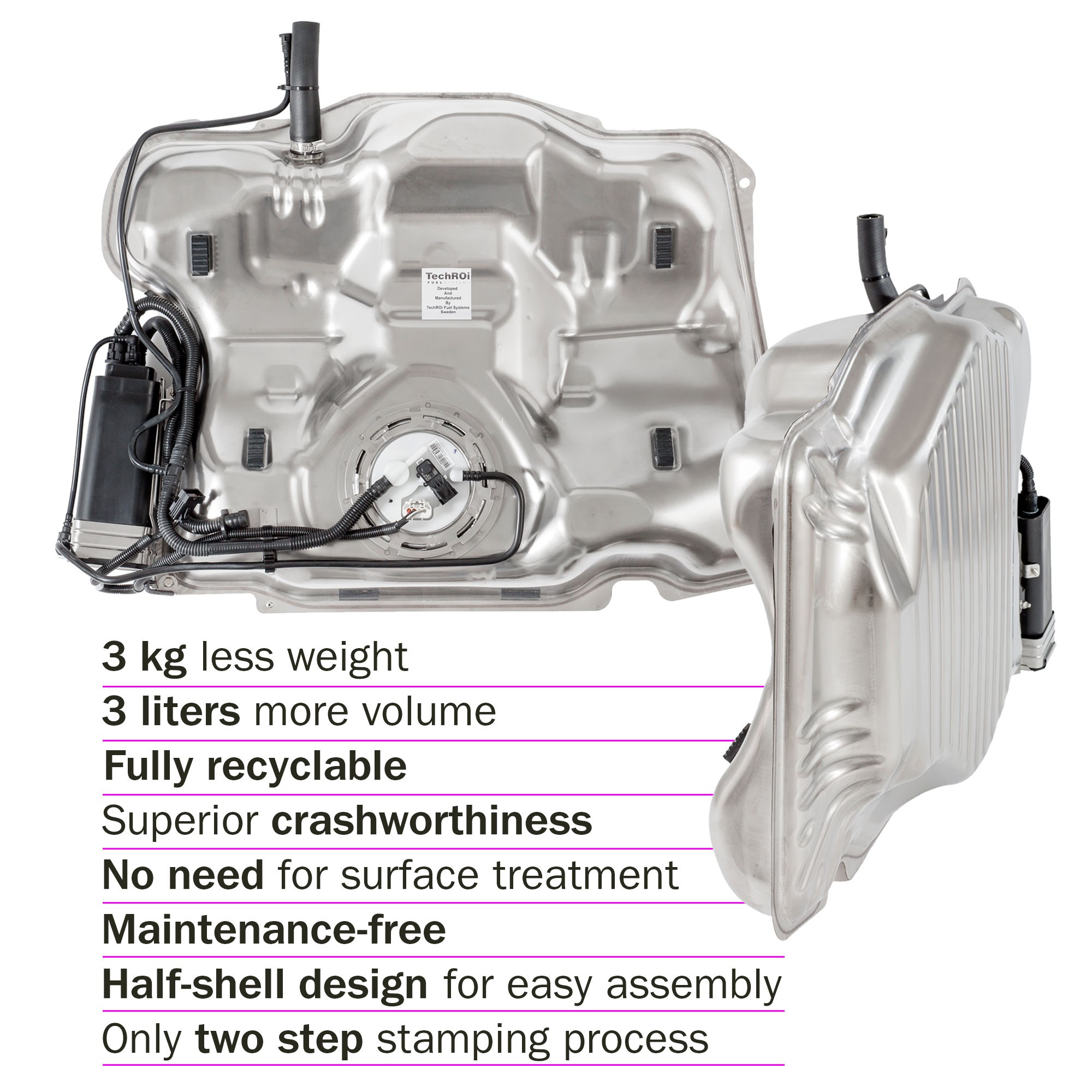 Conventional wisdom suggests that plastics are the best material for construction of automotive fuel tanks. But innovation demands new ways of thinking. Like a pebble dropped in water, innovation ripples outward. What if fuel tanks could be lighter – and safer? What if they could be recycled instead of abandoned to landfill? How could that impact automotive design, or emissions, or even efficiencies? Where does a lighter, safer, durable fuel tank take us? Quite frankly, it creates a visionary model for the future.
Possibilities emerge
HyTens® stainless steel anticipates that challenge, and more. In an effort to reduce emissions, OEM producers around the world are looking for ways to reduce vehicle weight. Increasingly, they are turning to stainless steel. This grade is being used to build automotive fuel tanks that weigh roughly three kilograms less than plastic tanks.
The material's advanced properties allow fuel tank weight to be cut nearly in half – an achievement noted by the ISSF, which named the tank made of Outokumpu stainless its 2015 innovation winner. Marked by extremely thin walls – reduced from 1.2 mm to 0.6 mm – and uniquely tailored strength, stainless fuel tanks offer a competitive alternative to plastic tanks. The grade's uncommon properties, combined with innovation in design, engineering expertise, and manufacturing processes, translate into a fully recyclable fuel tank well suited to the challenges of tomorrow.
Strong yet light
Enhanced safety is another way the stainless tank defies conventional wisdom. It may be lightweight, but the stainless tank acts like a heavyweight. Stainless steel tanks are pressure-resistant and because of an appropriate deformation hardening of the grade have excellent crash properties.
Factors like that, as well as reduced weight and impressive durability, are tangible benefits for manufacturers in an industry that demands competitive materials – or lower investment costs and new ways of thinking.