Calvert, Alabama
Business area Americas
Americas most technically advanced stainless steel mill, Outokumpu Calvert offers a comprehensive product portfolio combined with industry-leading technical support and services.
Certificates
ISO 9001
ISO 17025
ISO 14001
ISO 45001
PED 2014/68/EU
DoP – Declaration of Performance
DIN EN 10088-4
AD 2000 Merkblatt
BIS License
C-TPAT
Built on the best of what stainless steel manufacturing has to offer, the Calvert team has taken more than 100 years of stainless steel know-how, dating to the invention of stainless steel, and combined it with innovation in research and development to expertly serve the Americas' market.
In Calvert, all processes, melting, casting, rolling, annealing and pickling, and finishing, are performed in a fully integrated mill. The state-of-the-art facility boasts an optimal production flow using the most progressive steel making technologies available. The Calvert team was recently recognized for its operational excellence by American Metal Market with its 2018 Steel Excellence Award.
Calvert's portfolio includes hot and cold-rolled coil in standard, duplex, austenitic and ferritic grades. Calvert's three cold-rolling mills (54-inch, 64-inch and 74-inch) complement a customized finishing line that offers tailored finishing (#1, 2D, 2B and polish), slitting and cut-to-length services.
Calvert produces the only 72-inch sheet and coil made in the NAFTA region; this translates into more productivity, fewer welds and less risk of weld failure. In addition, Calvert has the ability to slit this wide material down to 36 inches, providing even more fabrication flexibility. And all coil and sheets produced in Calvert are melted and manufactured from raw materials sourced primarily within the United States proudly supporting Made in America manufacturing.
eCommerce services for North American customers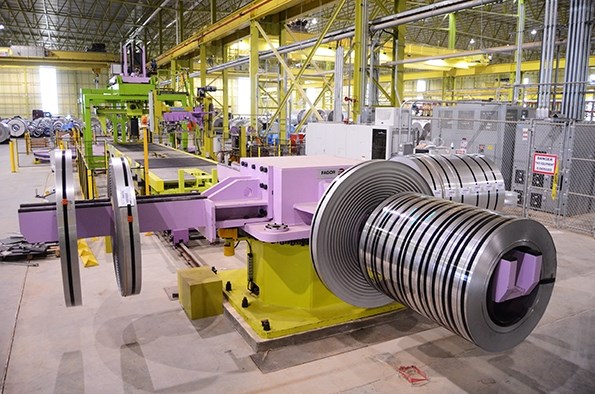 The most advanced mill in the U.S., Outokumpu Calvert creates value for the customer through a combination of a strong global product portfolio and superior technical expertise.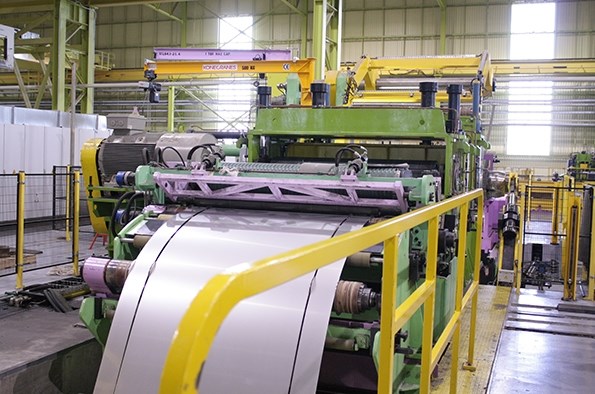 Calvert produces the only 72-inch sheet and coil made in the U.S. and NAFTA region. For customers, that means increased productivity, fewer welds and – because Calvert also has the capability to slit the wide material to 36 inches – greater fabrication flexibility.
Driving instructions
Fully integrated mill
All functions – melt and pour, hot rolling line, hot and cold annealing and pickling, cold rolling and finishing lines – in one location
Exceptional versatility
Hot- and cold-rolled coil, including the only 72-inch sheet and coil made in the NAFTA region
Tailored services
Customized state-of-the-art finishing line offers polishing, slitting and cut-to-length
Contacts
Madonna Ashbrook
US Midwest Region
Phone: 1.847.882.2264
Email: madonna.ashbrook@outokumpu.com

Ron Archibeque




US South and West Regions
Phone: 1.909.438.5771
Email: ronald.archibeque@outokumpu.com

Pat Boland

US Northeast Region and Canada
Phone: 1.203.206.4306
Email: patrick.boland@outokumpu.com

Lee Gilson
US Central Accounts
Phone: 1.214.213.0621
Email: lee.gilson@outokumpu.com
Omar Testa
Key Segments - US and Mexico
Phone: 54.9.11.6359.3444
Email: omar.testa@outokumpu.com

Rodrigo Landarte
Mexico
Phone: 52.444.137.1207
Email: rodrigo.landarte@outokumpu.com

Bruno Fiego
South America
Phone: 55.11.98899.0903
Email: bruno.fiego@outokumpu.com