Circle Green
Outokumpu's Circle Green is a revolutionary green steel with up to 93% lower carbon footprint than the industry average, offering you an incredible opportunity to reduce the environmental impact of your business.
As the effects of the climate crisis become more severe with each passing year, we have reached a critical juncture where discussion about reducing carbon emissions must evolve into concrete action across sectors. If you are looking for an opportunity to move beyond the rhetoric, affect real change, and move one step closer to your sustainability targets, we are here to partner with you. Meet Circle Green — the world's most sustainable stainless steel.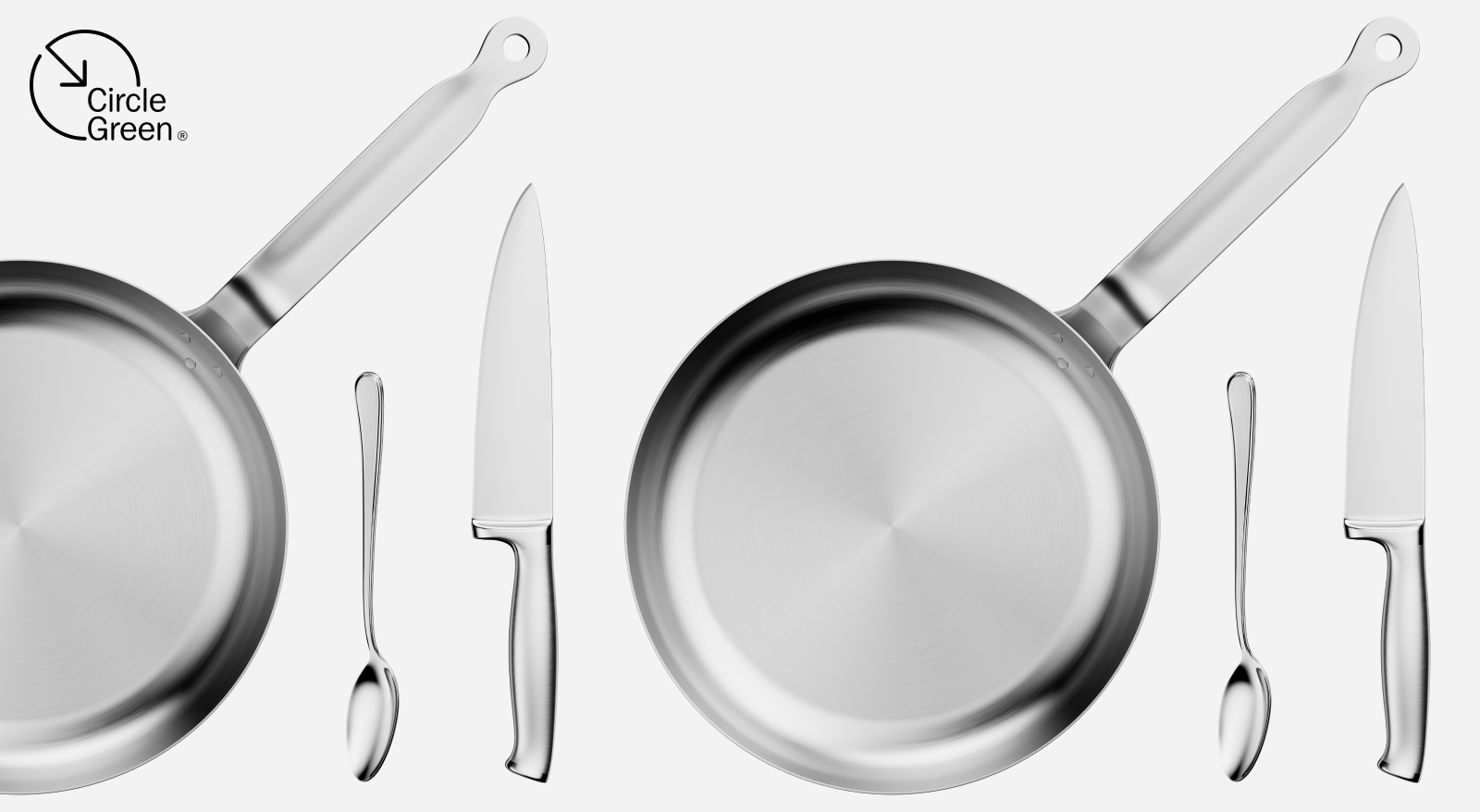 When you choose Circle Green, you get a top-quality, durable, and high-performance raw material that sets a new standard for sustainability for every industry. You get a product with up to 93% lower carbon footprint than the industry average and a powerful tool that empowers you to take control of your carbon footprint. 
"It's Outokumpu Circle Green that enables active CO2 management by letting you make more sustainable and data-driven procurement decisions. What we offer is not only green steel, but an easy, logical, and ready solution to significantly cut down your carbon footprint," 

says Max Menzel, Outokumpu's Head of Sustainability and Technical Customer Service. 
Reduce Scope 3 emissions by choosing the most sustainable raw material of the future
Scope 3 emissions — indirect emissions that are generated from a company's value chain — account for a significant share of a company's carbon footprint. Despite the complexity of the actions needed, an increasing number of companies are pledging to reduce emissions linked to their customers and suppliers.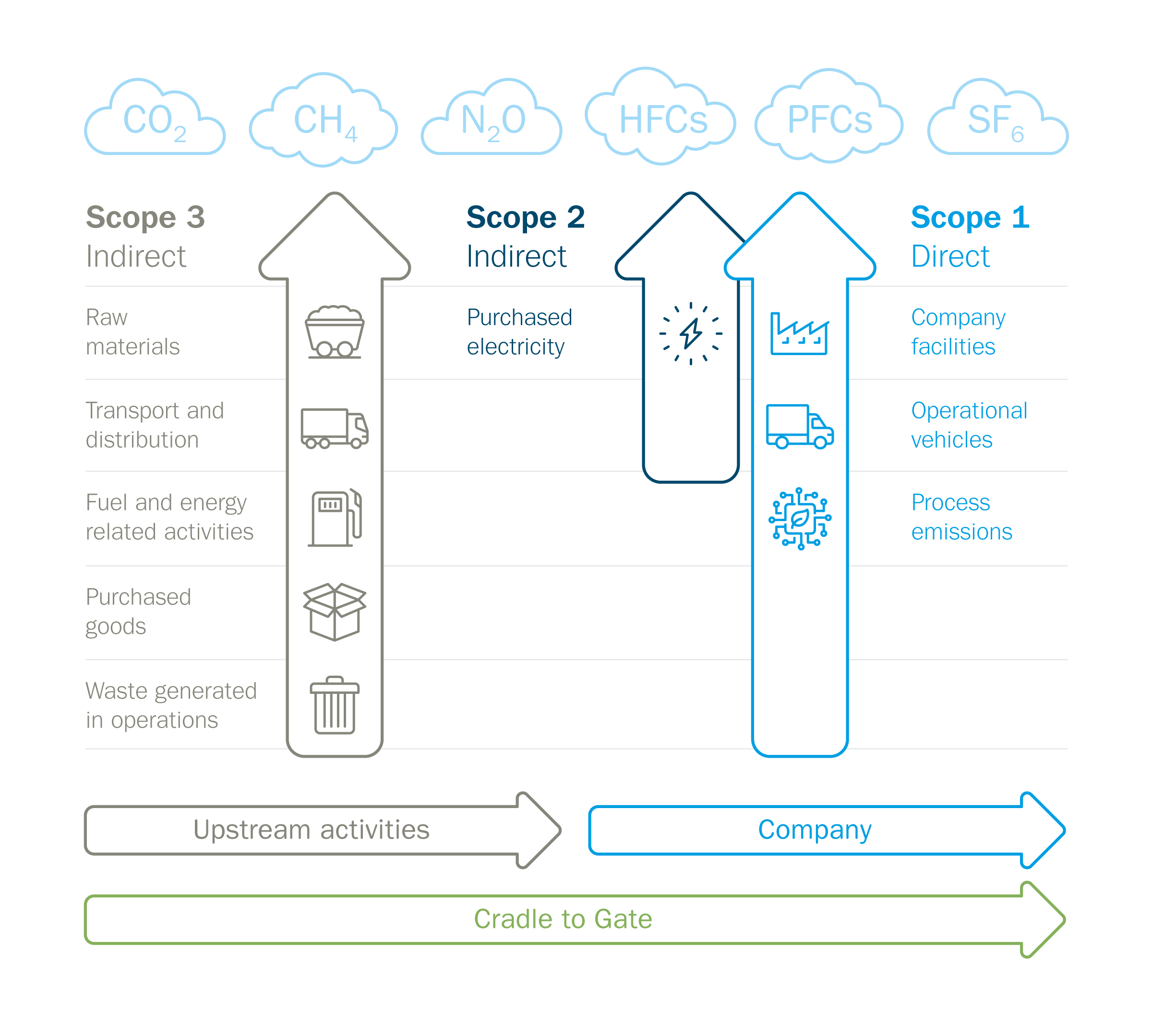 By achieving a carbon footprint that is just 7% of the global average, Circle Green not only surpasses all existing solutions in sustainability but marks a new era of environmentally responsible products in the stainless steel industry. 
To take accountability for CO2 emissions across a company's value chain, it's crucial to have accurate information to help make sustainable procurement decisions. Outokumpu is the first stainless steel producer in the world to provide Product Carbon Footprints (PCF) to customers. 
Through a trusted third-party-verified methodology, we transparently communicate the specific carbon footprint of all our products to the market. This data helps steer supplies and distinguishes Circle Green from conventional stainless steel offerings.  
Through concrete data, we help customers manage their CO2, and achieve their clear and ambitious Scope 3 and Science Based Target initiative (SBTi-) -approved targets. Circle Green also helps create and capture value for new, green products that can revolutionize the market. 
Driving innovation and technology to the edge to achieve CO2 reductions never seen before
How can highly sustainable stainless steel be made even more sustainable? That question was the driving force behind the breakthrough innovation that brought Circle Green into being. The answer lies in completely reinventing the stainless steel production process. 

Circle Green utilizes special raw materials, renewable energy, and low-carbon electricity in the production process, which has been streamlined for maximum efficiency. This has led to the elimination of 95% of all scope 1 and 2 CO2 emissions.  
"The beauty of Circle Green is that the material is the same as conventional stainless steel. The material has the same high quality properties, looks the same, and has the same chemical composition. It even tastes the same if you want to try it. But it is significantly more sustainable because of the way we make it — our main goal with Circle Green was to drive decarbonization of stainless steel with the current technology to the edge," 

Menzel explains.  

Ultimately, Circle Green presents an opportunity for you to take meaningful action to reduce the environmental impact of your business, demonstrate a true commitment to sustainability, and lead the way in your own industry. 

If you want to go sustainable, switch to Outokumpu stainless steel. If you want to go even more sustainable, choose Circle Green! This journey is starting now — the demand for green steel will very soon outgrow the capacity in the market. 
"We are now taking a front-runner role and are looking for partners who want to drive the industry into a more sustainable future," 

Menzel sums up.