When art meets architectural functionality
During May 3-6, 2017 passersby at the heart of Stockholm in Kungsträdgården will have the possibility to admire a temporary architectural artwork, a music pavilion, made out of stainless steel and aluminum. The structure blends well-thought architecture with art, education and the passion to innovate.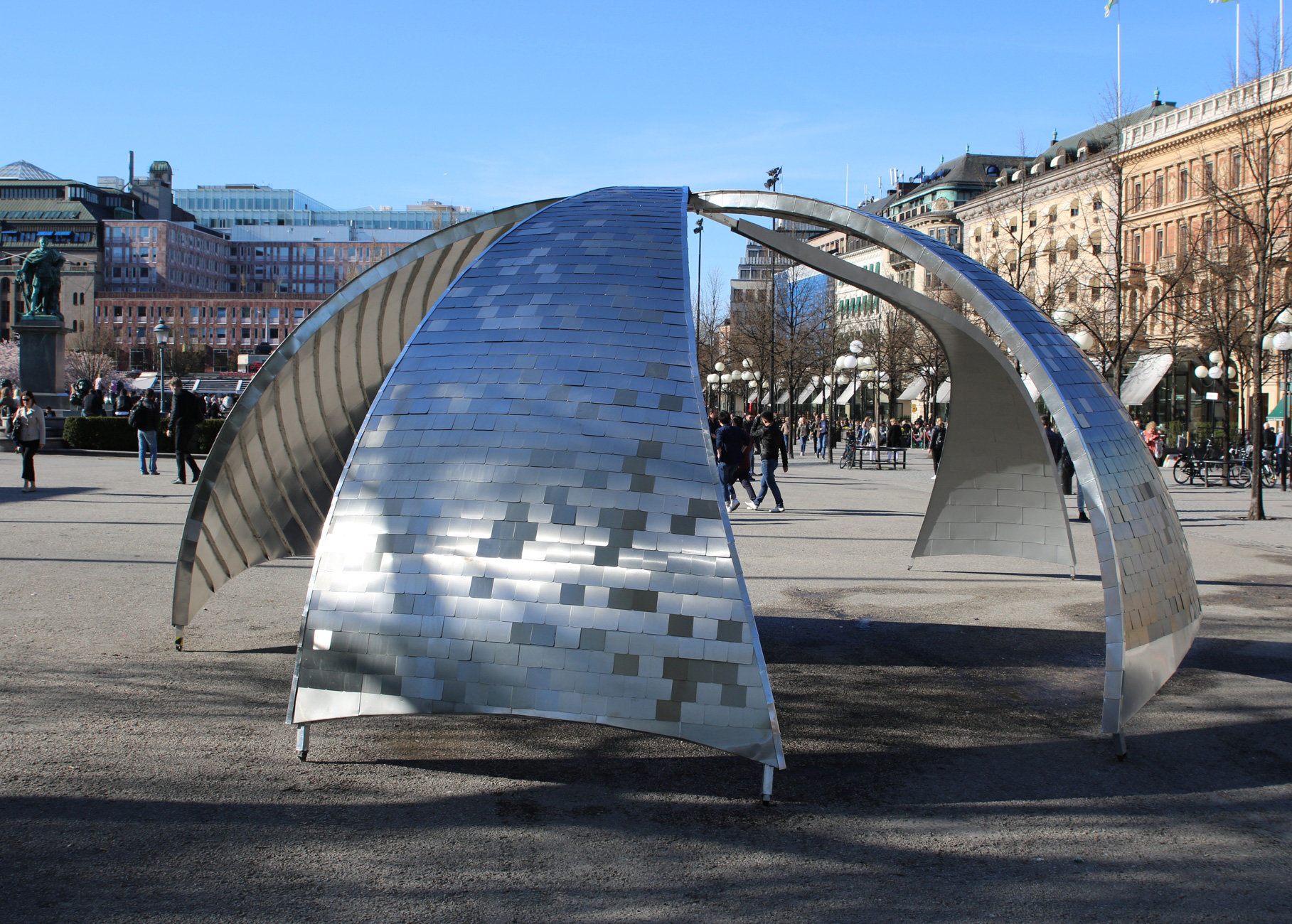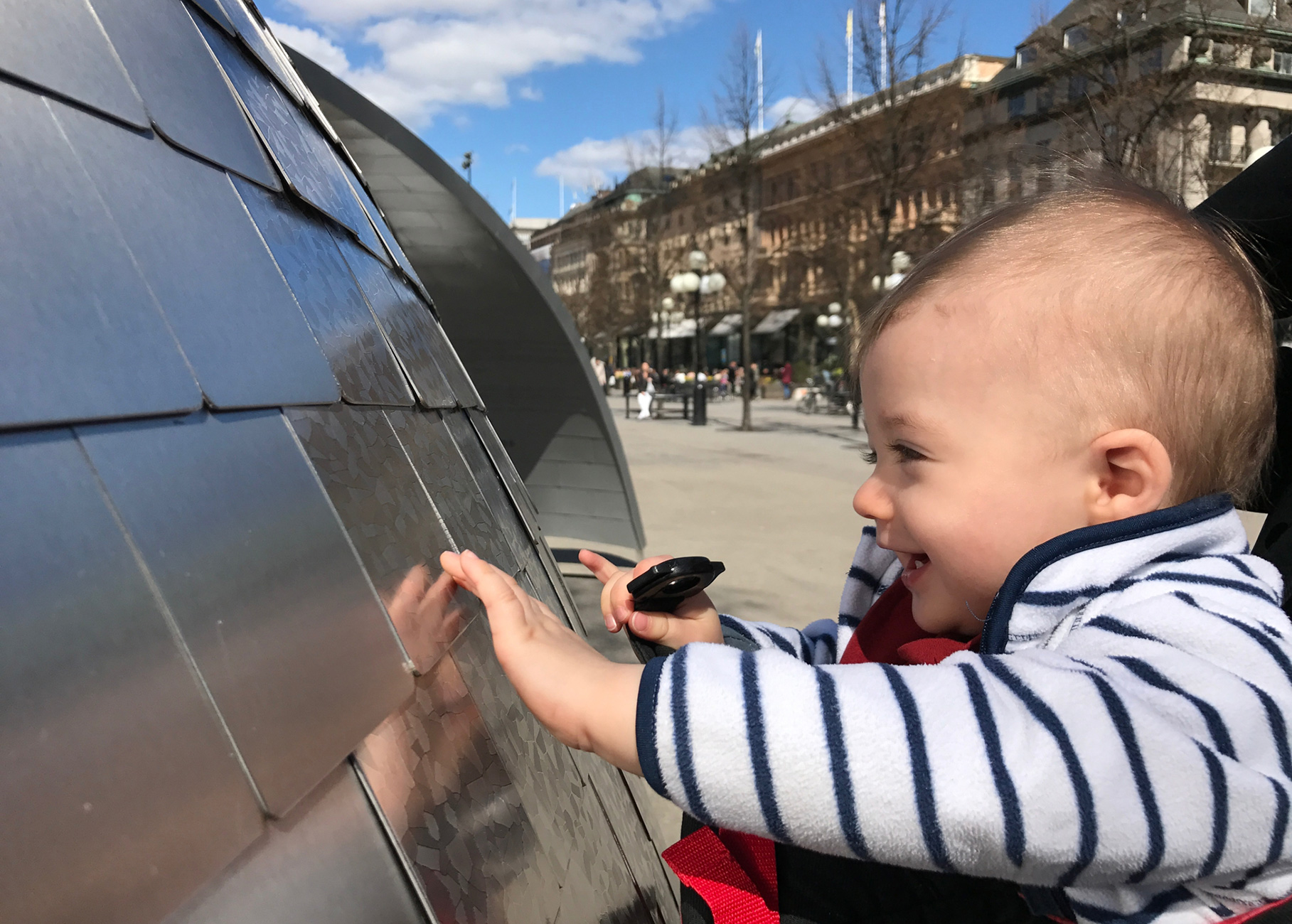 The artist and creator behind the music pavilion project Björn Hammar has spent the past 10 months designing and building the new structure. It consists of three sails that support a wooden scene. The inner structure as well as the inside surfaces of the sails are made out of aluminum whilst the outer surfaces are from stainless steel. The Pavilion measures 10,5 meters in length, 6m in width and 3m in height.

The stainless steel sheets, provided by Outokumpu, come with a mixture of dry polished and Deco Austenite surfaces creating an interesting visual appeal on the outer areas.

"With the Music Pavilion project JUSSI – a tribute to the Swedish opera singer Jussi Björling – I wanted to create something that combines architecture, education, traditional metal work craftsmanship with function," says Björn Hammar.

Indeed the music pavilion is not merely a one-time wonder but it can be dismantled and easily transported to be used again.

"I wanted to ensure that this project lives on. Hence, the materials used make the structure very light so it's easy to move it around. The idea is to use the pavilion in various occasions in hotels and conferences later on," adds Hammar.

Architecture with learning

Not only is the architectural artwork celebrating the versatility of metallic materials, such as stainless steel and aluminum, it also has a deeper meaning in terms of craftsmanship. The project offers hands-on learning experience for future sheet metal workers from a local vocational school.

"We've had trainees involved in building the pavilion which offers them unique insight on how to work with different materials. In today's construction we need to improve the connection and communication between an architect and the builders. It's important to understand how to work with chosen materials," highlights Björn Hammar.

Sweden has a long history with steel production and world class metal forming expertise and the music pavilion is combining these traditions through beautiful architecture.

"Good quality, well-thought architecture is all about sustainable material choices. Stainless steel is a great choice since it is fully recyclable, long lasting, and economically sustainable material – simply put, it's a good investment for the future," notes Björn Hammar.

Cooperative initiative

The music pavilion JUSSI is a project financed by a Swedish national strategic Innovation program Metallic materials and it's realized together with Jernkontoret, the Swedish steel association, and representatives from the industry side including Outokumpu.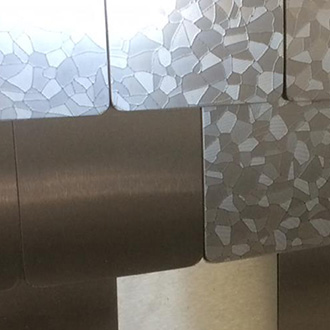 Published 5 03, 2017