Wilnsdorf-Anzhausen
Business Area Europe, Coil Service Center
At Outokumpu's Wilnsdorf-Anzhausen Coil Service Center, slitting is performed with exceptional precision, short lead times and flexible, accurate service. We take pride in providing rapid service but never at the expense of quality.
Certificates and approvals
Operating five lines, the Wilnsdorf-Anzhausen service center specializes in slitting operations tailored to customer specifications. A full complement of slitting techniques is available, depending on finished product and coil size needs.
Slitting is offered for materials in a thickness range of 0.2 to 6 mm and width of 5 to 1,500 mm. The service center works with all types of stainless steel – austenitic, ferritic, martensitic and duplex – but primarily with Outokumpu Classic family Moda, Core and Supra for high strength, and Therma for exceptional heat resistance.
Slitting material is produced with very narrow tolerances in width. Recent installation of fully automated packing equipment injects an additional layer of quality into the final product, which is packed to meet specific customer preferences.
Established in 1964, Wilnsdorf-Anzhausen continues the proud tradition of German steel production that dates to Krupp's invention of austenitic stainless steel – Nirosta – in 1912. Exceptional expertise passed down through generations sets Wilnsdorf-Anzhausen apart from its competitors.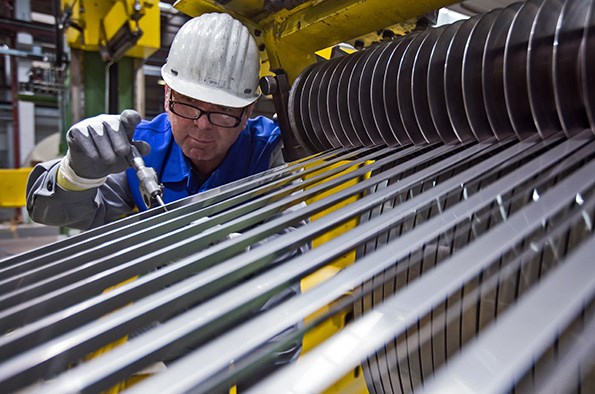 Expertise makes the difference. At the Wilnsdorf-Anzhausen service center, attention to detail prevents slitting knives from breaking and damaging materials.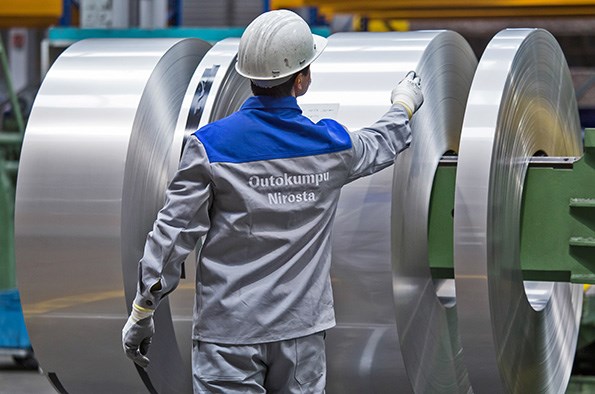 A new, fully automated packing system handles materials according to customer preference, including a choice of horizontal or vertical coil eye pallet placement.
Manufactured with precision
Wide range of materials processed in very narrow tolerances produced with exceptionally short lead times
Protecting the end product
A full slate of PVC coatings, including laser-cut, ensures flawless surfaces; fully automated and customized packing offers an additional layer of protection
Committed to quality
Technical expertise from Outokumpu mills and service center reflect a proud heritage of steelmaking
Wilnsdorf-Anzhausen downloads