Outokumpu Supra 316plus is doing swimmingly in France
BC INOXEO is based close to its parent company's head office in the town of Chateauneuf-sur-Loire; a few kilometers upriver from Orléans. The company is the only one in France that provides a full service covering the design, manufacture and installation of stainless steel swimming pools. Since their founding in 2011, they have made an impressive impact in the market and have produced more than 130 stainless steel swimming pools in seven years for more than 75 aquactics centers. The order book continues to grow, but BC INOXEO do not rest on their laurels, and continuously develop their products to meet market requirements.
"For the swimming pools recently installed and currently under construction, BC INOXEO have used Outokumpu's Supra 316plus stainless steel rather than the 316L they previously used. The workability and weldability of Supra 316plus as well as its corrosion resistance compare very well with those of 316L, but Supra 316plus is a more competitive option, helping BC INOXEO maintain their strong position in the French market," explains Aurore Debonne, BC INOXEO's buyer.
Keeping lifetime costs down
As Jacky Huet, the Managing Director of BC INOXEO points out, swimming pools are not cheap, and stainless steel swimming pools are more expensive than tiled or resin pools. "Supra 316plus is very resistant to bacterial build up, even in the welds, and that makes water treatment and general maintenance a lot cheaper for pools in stainless steel", he points out. "When you add the fact that the operating life of a stainless steel pool is many times longer than pools made with other materials, and the fact that the steel is completely recyclable, the arguments for choosing a stainless steel swimming pool mount up", he continues.
"The vast majority of BC INOXEO's customers are local authorities," Mr Huet explains. "Because the cost of re-furbishing or building a swimming pool is quite expensive, EU regulations on public sector procurement apply and competitive tenders have to be requested, and the tendering process is open to companies in all EU countries, but our investment in state of the art production equipment, the expertise of our team, and now Supra 316plus, help BC INOXEO to maintain and build on our competitive advantage," he says.
Prospects for the future
BC INOXEO expects business to remain brisk, albeit competitive. Jacky Huet estimates that the number of new builds and refurbishments will enable the company to maintain its current trajectory. "Many municipal pools are tiled pools and they will reach the end of their natural life within the next two decades," he explains. "This means there are opportunities for refurbishment in many cases, but in addition, there are not as many swimming pools in France per head of population as there are in Germany, in Austria and the Netherlands for example. This means there will be additional opportunities for new builds too," he concludes.
Public sector spending constraints mean that these projects do not come online quickly. "For BC INOXEO, these market conditions are fine," Jacky Huet points out. "We have good equipment and an excellent team with experience in the design and production of stainless steel pools. No two are alike, and what we see at the moment is a steady stream of swimming pool construction and refurbishment that will supply us with work for the next ten to twenty years. That is longer than many companies can forecast," he smiles.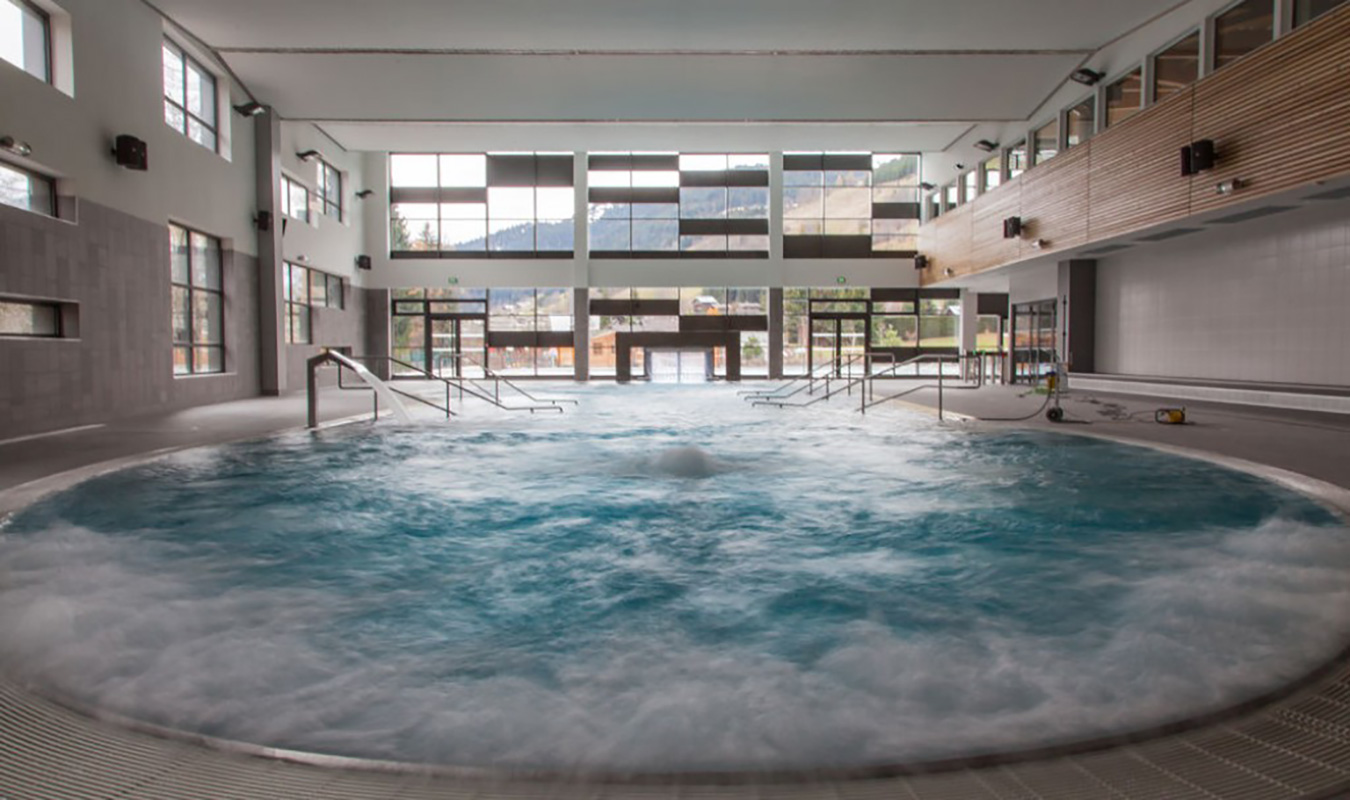 Swimming pool at the MEGEVE sports complex. Arcos Architecture. Manufacturer of the swimming pool BC INOXEO.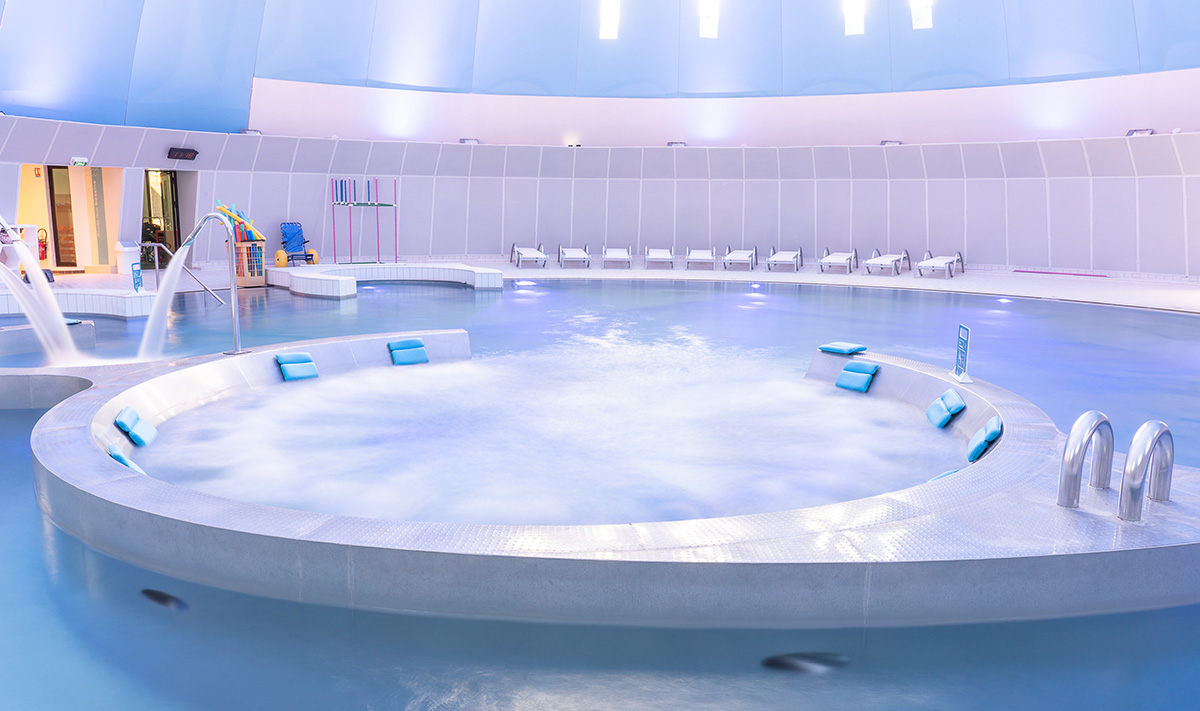 Aquarena aquatic complex, SLC Jean MONLEON. Manufacturer of the swimming pool BC INOXEO. Photo credit BabXIII, www.bab13.com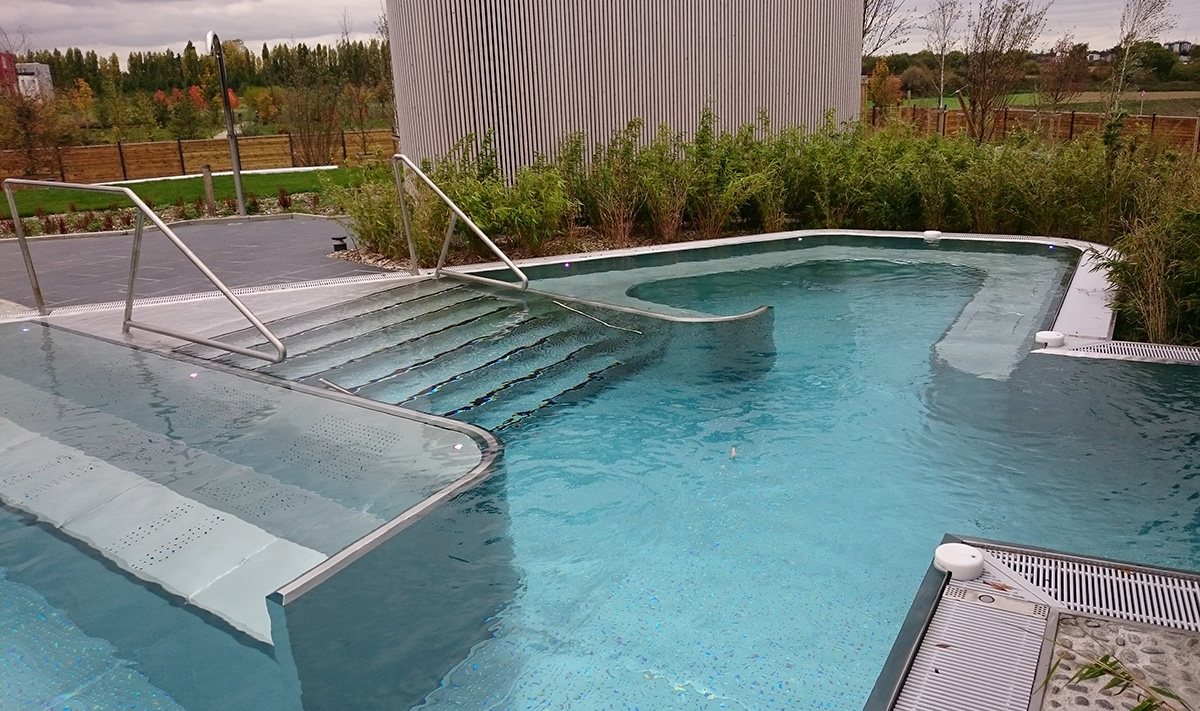 Sourcéane aquatic center, Sin-le-Noble. Architect AUBER WEBER. Manufacturer of the swimming pool BC INOXEO.