Operating out of workshops that witnessed production of the first ever stainless steel cutlery, Sheffield-based knife maker Stuart Mitchell today handcrafts some of the world's finest blades. Outokumpu's martensitic stainless steel grade keeps him at the cutting edge.
For most of us, going to work is a necessity. But for Stuart Mitchell, a knife maker based in Sheffield's Portland Works, things are different. The master artisan approaches his daily tasks with the same level of dedication and enthusiasm as he did when he first started crafting knives, more than 30 years ago. "Making knives still doesn't feel like work," says Mitchell. "It feels more like a paid hobby."
Knife production is a multi-stage process; today Mitchell's workshop is filled with all manner of equipment and knives in various stages of completion. A wooden work bench is covered with stainless steel blades and handles made from highly veined giraffe bone. "When it comes to handcrafting products, I'm a firm believer in performing every stage of the manufacturing process to the best of your ability," says Mitchell. "If you do that, then at the end, you're left with something special."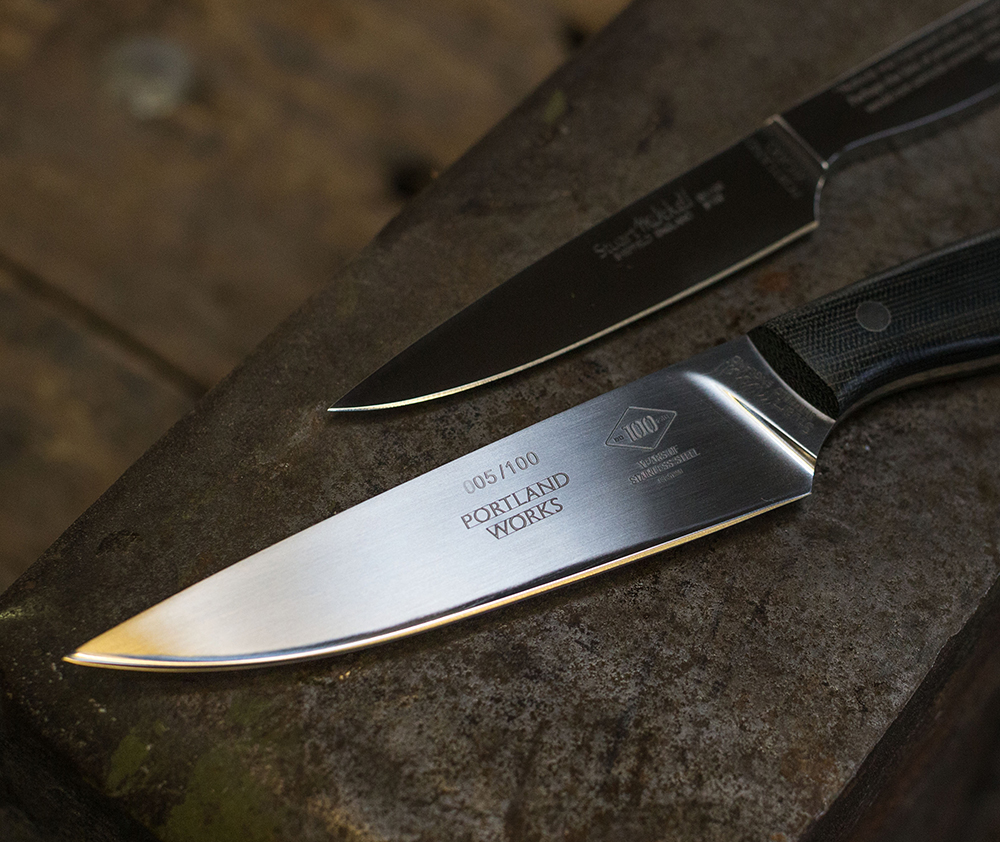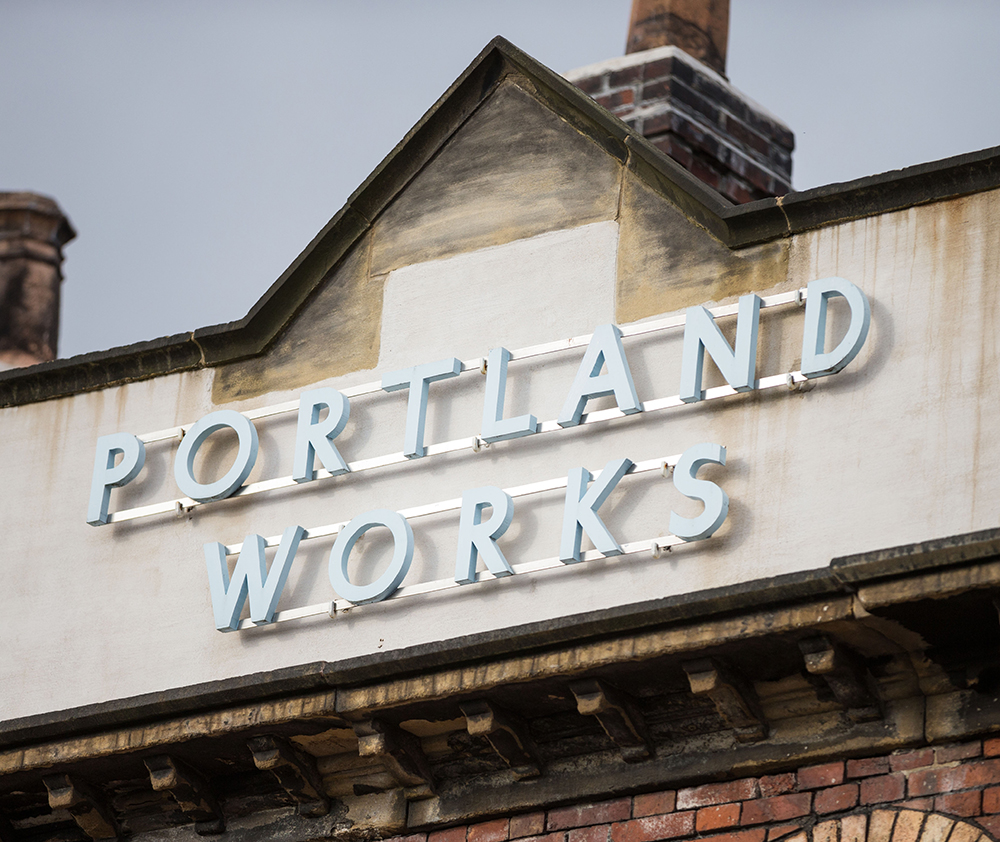 A history of excellence
Mitchell has lived in Sheffield all his life – both his parent were cutlery makers. He left school at 15 to start an apprenticeship under his father, learning how to create standard trade knives. "I think it's a credit to my father that I can't remember him teaching me anything," says Mitchell. "It was more a case of watch and learn. All the skills seemed to come very naturally."
In 1996, Mitchell took over the family business, taking those skills forward to specialise as a bespoke knife maker. He chose to continue working out of the Portland Works, a complex of workshops with a unique history. For it was here, in 1913, that local metallurgist Harry Brearley invented SF100 and the world's first stainless steel cutlery was produced at Outokumpu stainless steel mill in Sheffield, under his watchful eye.
"To know that I'm working in a place with such a time-honoured past means a lot," says Mitchell. "As I try to move my business forward and incorporate new technology, these roots keep me grounded. It's important to keep the knife-making heritage of Sheffield and the Portland Works alive."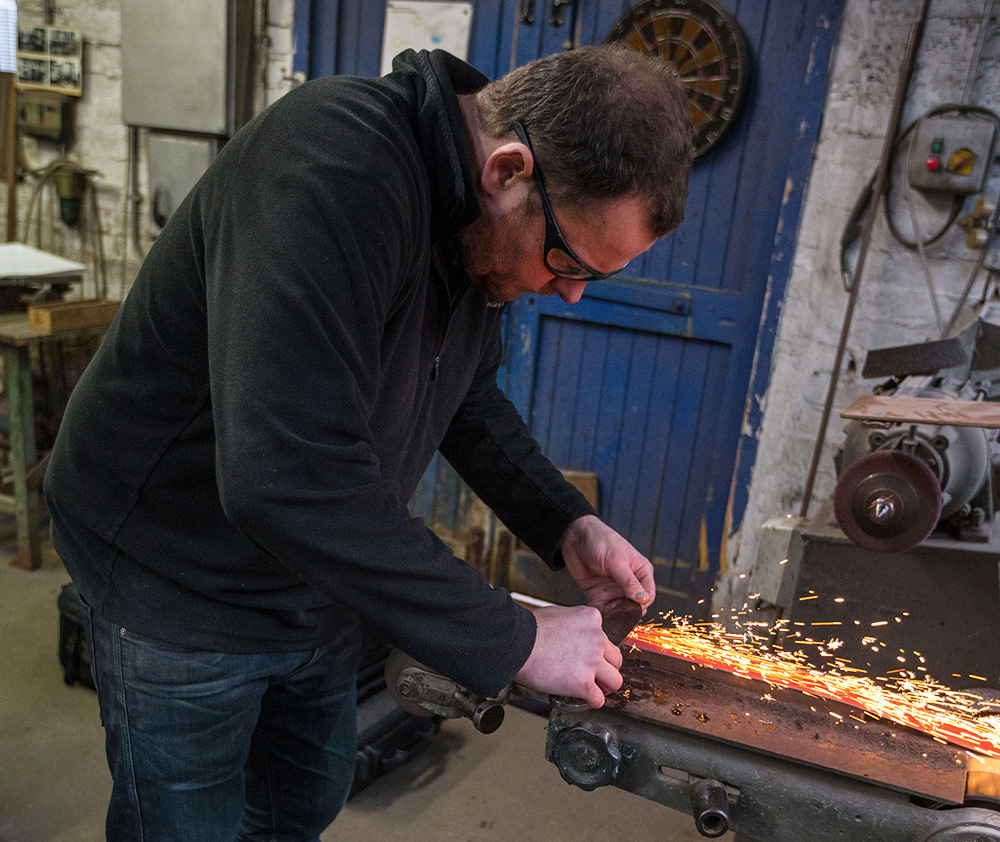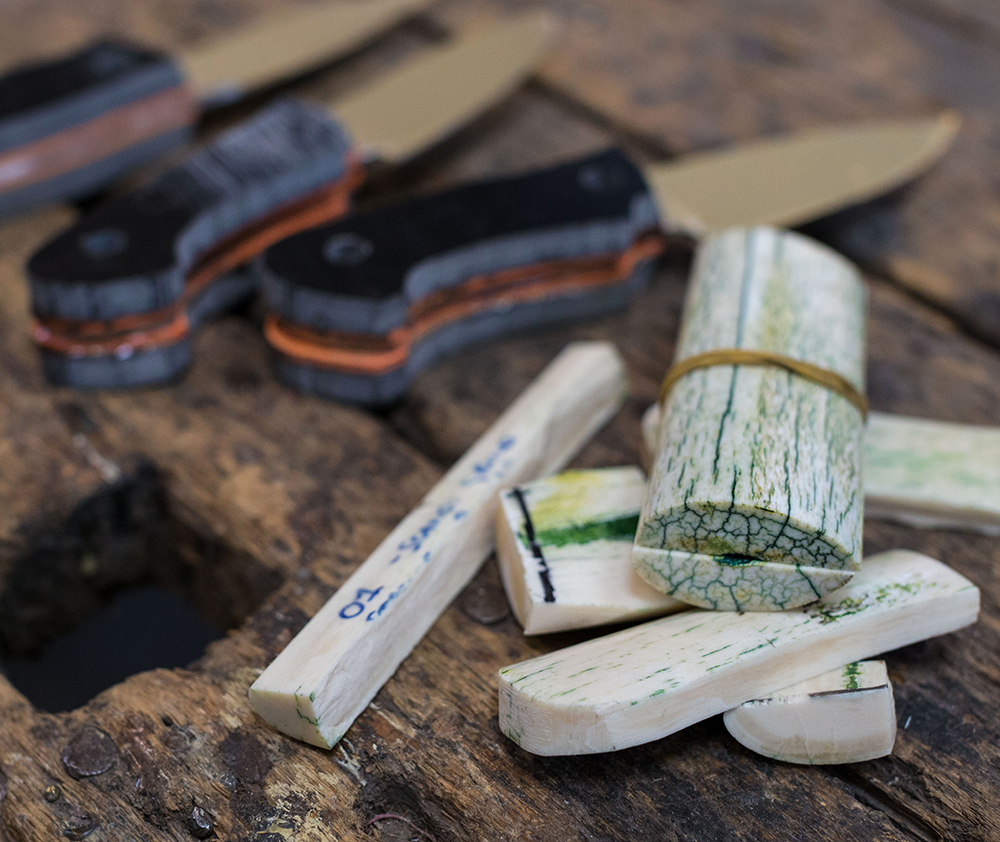 Less is more
When Stuart Mitchell worked under his father, knife manufacturing was more about quantity than quality. These days production volumes are down, while there is a greater focus on perfecting techniques and identifying ideal materials. This is where Outokumpu stainless steel comes in. Most of Mitchell's knives are produced using the so-called "stock removal method".
A design is scribed onto a single billet of Sheffield-made stainless steel, which is then cut, ground away and heat treated until a desirable, finely honed blade is achieved. The last stage is to attach the handle and shape the grip. Mitchell is typically modest about the expertise involved in this process, which can take anywhere between one and four days, but regardless of the length of time involved, the master craftsman is always appreciative of his chosen metal.
"The whole being of the knife is tied up in its cutting edge," says Mitchell. "Outokumpu's stainless steel allows me to create a fine, attractive, long-lasting cutting edge. It's a vital ingredient."
Future focus
Today Stuart Mitchell's passion for knife making is undimmed. "I've always loved making knives," he says. "The aim for me is to make knives as close to perfection as a handmade knife can be. It will always be my aim." And will Mitchell's son George follow in his father and grandfather's footsteps?
"I'd like to think that one day he'll have the same passion as me," says Mitchell with a smile. "But I'll leave the decision up to him."